State okays Laikipia's Sh1 billion seven year bond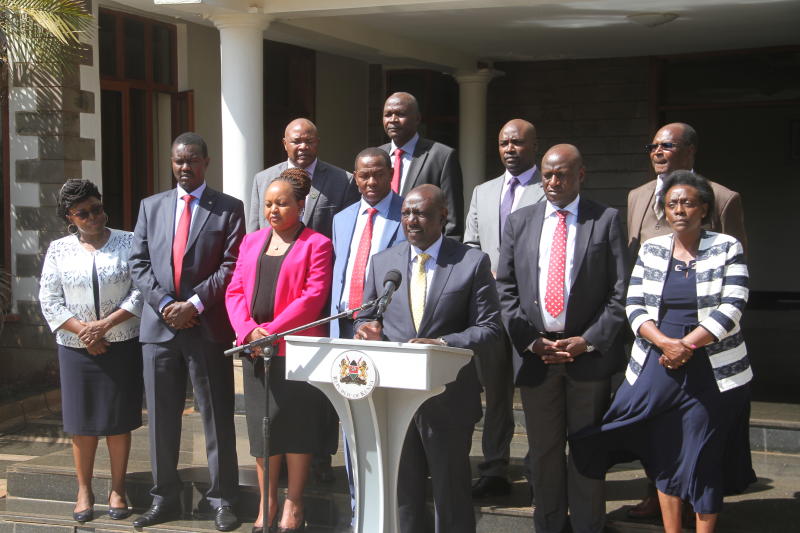 The Intergovernmental Budget and Economic Council (IBEC) chaired by Deputy President William Ruto yesterday gave the greenlight to Laikipia County to borrow over Sh1 billion from the international market making it the first to to be cleared to do so since the inception of devolution.
The council was satisfied that Laikipia had complied with the requirements of the infrastructure bond of Sh1.16 billion.
The county through Governor Ndiritu Muriithi had proposed to borrow the funds at an indicative coupon rate of 12 per cent per annum, repayable in seven years.
"The requirements of issuance of the bond were complied with. The council approved and the County Government of Laikipia can now borrow... the county is now a trailblazer and we will want it to succeed so that it be an example for the rest," said Ruto.
Speaking on the resolutions of the 15th Intergovernmental Budget and Economic Council meeting at his Karen home, Ruto said the council had agreed that Division of Revenue recommendation by Treasury and Controller of Budget has been adopted by by the bloc and the same agreed upon by the Council of Governors.
The equitable share allocation of Sh370 billion to devolved units for 2021/2022 would be maintained as was in the 2019/2020 because of the challenges the government got during the Covid-19 that depressed the revenue collected said Ruto.
The IBEC meeting was chaired by the DP and attended by Council of Governors members led by its chair Martin Wambora, the National Treasury, Devolution Ministry officials, Chair CRA, Controller of Budget, CECS for Finance from all the Counties and senior members of the National Executive.
The biannual meeting is held pursuant to its statutory mandate under the Public Finance Management Act, guided by the desire to manage the fiscal resources of government in a prudential and transparent manner.
In their resolutions, IBEC recommended that the own source revenue bill and the conditional grants bill in parliament be fast-tracked.
This the council also asked the the National Treasury, the Ministry of Petroleum and Mining and Parliament to expedite the enactment of sharing natural resources revenue from natural resources.
The Council recommended that counties should make their own determination of what a community is, and share the resources from their determinations.
Ruto asked Treasury to convene a meeting with county governments to define and profile pending bills and how they can be tackled so that they do not impede development.
The Medium-Term Debt Strategy 2022, the DP said, ought to reduce the cost of debt with modest exposure of foreign exchange rate risk in the medium term.
"The effect of Covid-19 pandemic created financial distress to public and private corporations in the county. As part of potential liabilities, the Government is obliged to assume debt services repayment whenever guaranteed debt is called up," said Ruto.