Court orders bank statements produced in tycoon's Sh200m succession case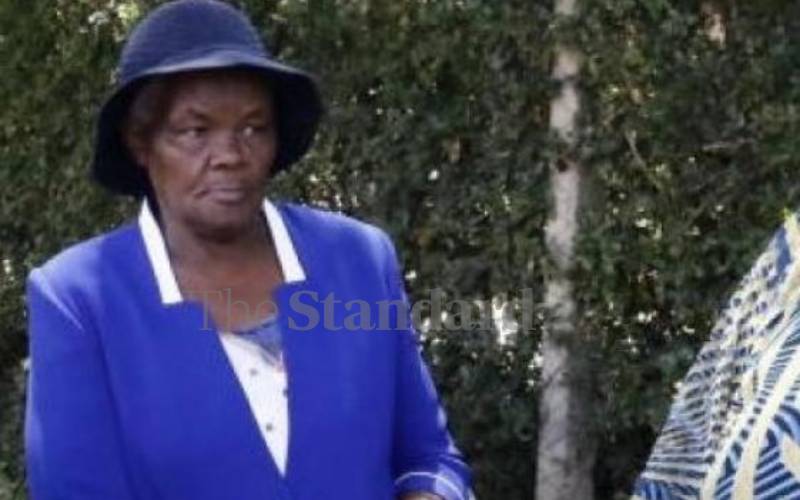 The High Court in Nakuru has ordered Absa Bank Kenya to avail certified copies of statements to a woman claiming to be a widow of the late Nakuru tycoon Washington Olweny.
Today, Justice Teresia Matheka directed the Legal Officer Absa to provide Anne Wanjiru with the statements regarding a joint account she claims to have had with the late Olweny.
Matheka issued the orders following an application by Wanjiru, who claimed that she was unable to access the statement after the bank demanded she obtains a court order.
According to Wanjiru, her account still reads Barclays Bank Nyahururu Branch.
"I was informed that I needed a court order to access the account and get the statements," she told the court.
Her application was opposed by Olweny's first wife, Phelisia Akoth, through her lawyer Ambrose Waigwa.
Mr Waigwa said the application for the court order was a trial by ambush.
He said Wanjiru had enough time to get certified statements and termed her application a fishing exhibition.
However, Matheka said the authenticity of bank statements produced by Wanjiru and marked for identification on November 15, 2021, had been challenged. She granted the orders and directed the statements to be filed.
"The certified bank statements must be produced in court on December 6," ruled Matheka.
Wanjiru is producing the bank statements to prove that she had a joint bank account with Olweny.
According to her, the statements will show that transactions were made in the same account by her and the late Olweny.
She believes the statements will be one of the proofs that she was married to the late tycoon who was a former Nakuru surveyor.
Other than the statements, Wanjiru is relying on 44 photographs as evidence of her relationship with Olweny.
She also availed a letter from Olweny's son, Eliakim Olweny, showing incidences that proved that she had an intimate relationship with Olweny.
Wanjiru wants a share of Olweny's property. She claims that she got married to Olweny in 1980.
She is battling Akoth and Norah Atieno, who claims to be Olweny's second wife, for the inheritance estimated at Sh200 million.
Olweny, who died intestate on November 28, 2016, owned two hospitals in Nakuru town, over 70 acres of land in Muhoroni and 70 acres in Miwani in Kisumu.
He also owned several buildings, including Oyster Building in Nakuru, estates and apartments in Nakuru (Kiamunyi and Milimani) and Nairobi, over 100 title deeds for small estates in Ol-Rongai, Kisumu, Siaya, Uasin Gishu and Molo.
Following his death, Akoth and her two sons moved to court to lock out Wanjiru and Atieno from the inheritance, claiming that the two were never married to Olweny.
The case will be mentioned on December 6.