Washington Olweny: Woman produces photos, lover letter over Sh200 million property battle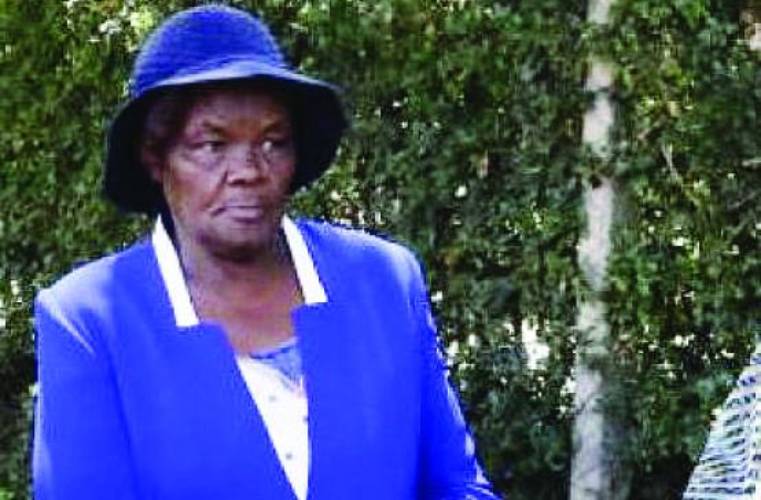 The fight over the inheritance of property worth Sh200 million left behind by a Nakuru tycoon, Washington Olweny, took a new twist after a court allowed a 1988 letter said to have been written by one of Olweny's sons to be tabled as evidence.
Ms Anne Wanjiru produced before Nakuru High Court judge Teresia Matheka the letter dated October 10, 1988, from Edwin Olweny, one of Olweny's sons living in San Diego, US, to prove that she was married to Olweny and was therefore entitled to a share of his property.
Wanjiru is battling Phelesia Akoth, Olweny's first wife and Norah Atieno, his alleged second wife, for the inheritance, which includes two hospitals in Nakuru town operating under Evans Sunrise Hospital, over 70 acres in Muhoroni and 70 acres in Miwani in Kisumu.
Other properties left by Olweny, who died intestate on November 28, 2016, are several buildings, including Oyster Building in Nakuru, estates and apartments in Nakuru (Kiamunyi and Milimani) and Nairobi, over 100 title deeds for small estates in Ol-Rongai, Kisumu, Siaya, Uasin Gishu and Molo.
Following his death, Akoth and her two sons moved to court to block Wanjiru and Atieno from the inheritance, claiming that the two were never married to Olweny.
However, to help her case, Wanjiru used Edwin's letter to prove that she was married to the businessman. She said they got married in 1980.
Apart from Edwin's letter, Wanjiru is also armed with a card for a joint account at Barclays Bank Nyahururu Branch and photographs of family events she attended with Olweny alongside other family members. "The photographs show several birthday ceremonies in the early 1990s, my bride price function, and family meetings we held with the late Olweny and the extended family," she told Justice Teresia Matheka via video link.
Among the 44 photographs are some that show the late Olweny allegedly with their two sons and which Wanjiru claims were taken in the presence of Akoth. In the letter admitted to court by Justice Matheka, Edwin, who is Akoth's son, explains why he chose not to visit Wanjiru's home when he came to Kenya in early 1988.
"I did not miss to come to your house by chance, it was because I felt I should not because I was saddened by one thing and that is why I have written this letter," reads the letter.
Edwin admitted that Wanjiru had known him since he was in nursery school or Standard One and she had seen him grow from a minor to an adult.
"I have respected and liked you all along. You were nice to me and family and I considered you a friend to my family. Even when I came home last Christmas in 1987, I hugged your family," the letter continued.
However, Edwin continues that the following day, he started hearing rumours from his friends that Wanjiru was Olweny's "mistress".
On Monday, Justice Matheka also directed Norah and her son, John Odhiambo, to take a DNA test within seven days. The hearing will continue on November 22.