Community representatives meet in Laikipia over community land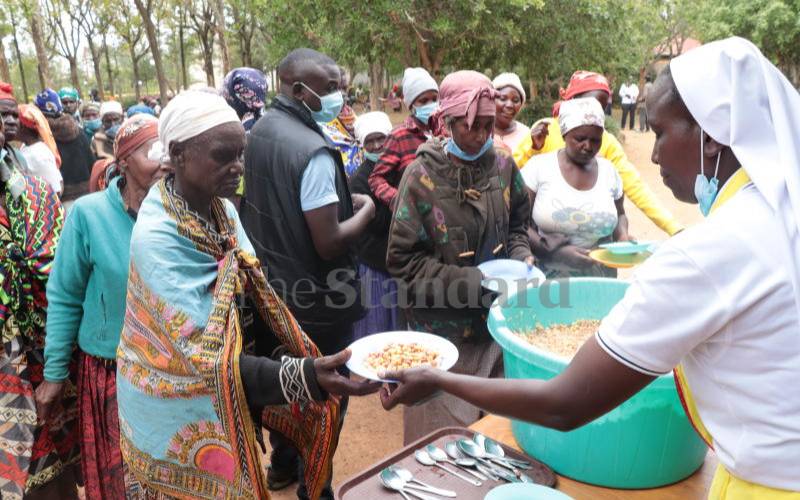 Community representatives from 24 counties will converge in Laikipia today to ensure pastoral communities legally own community land.
The meeting by 2,000 representatives will address various hurdles towards registering their land in compliance with the Community Land Act 2016.
Five years after the law came into force, only ten community groups have transited to community land, with more than half of these being from Laikipia.
According to the convenors of the summit-the Indigenous Movement for Peace Advancement and Conflict Transformation (IMPACT)-Kenya, Land Cabinet Secretary Farida Karoney will give the keynote address at the beginning of the three-day event.
Lawyer Timothy Larpei, one of the directors at IMPACT-Kenya, said deliberations at the event that has the blessings of the National Land Commission (NLC) would focus on hurdles that have made the process stagnate.
Mr Larpei said huge chunks of land in Northern Kenya is still held in trust by the county governments, and communities have little influence on the management of this natural resource.
"The communities stand to gain immensely once they become legal owners of the land they have occupied for decades but without title deeds," he said.
Among the benefits accrued from transiting from trust to the community land include investment opportunities and compensation from Government projects such as the Lapsset Corridor Development Authority (LAPSSET).
The project is designed to traverse through Coast, North Eastern, Eastern and Rift Valley regions.
Larpei said the list of issues to be addressed include a lack of resources, ethnic polarization, lack of political goodwill, failure to have a clear distinction on community and public land and vested interest by senior county government officials.
"Until the Ministry of Lands registers the community land, it remains as trust land, and so investment or compensation is negotiated by the respective county governments. By registering and getting a title deed, the community becomes the legal owners and takes full control," said Larpei, an expert on community land.
Larpei pointed out Il Ngwesi Community Land in Laikipia, who obtained a title deed in 2019 and had already entered into a leasing agreement with an investor who is putting up a multi-million project on a 200 ha piece of land.
According to the chairman of Il Ngwesi Community Land Kip Ole Polos, the foreign investor is putting up a 40-bed capacity eco-tourist lodge on part of the 8,600 ha land. The lodge is expected to pay the community Sh25million annually.
"We spent about Sh5million during the registration process, part of which was contributed by the 1,670 group members and support from development partners. Though the registration process is costly, it comes with immense benefits since our leasing agreement is for 50 years from 2019," said Ole Polos.
IMPACT Director Mali Ole Kaunga says besides the summit identifying hurdles in the registration process, a community land map would be unveiled since the size of the land still held in trust has remained unclear.
"The community is losing out on compensation and investments. A good example is the Turkana Wind Power project where the land was annexed, yet the community did not receive any compensation since they have no legal land ownership document that would make them entitled to negotiate with the national Government," says Ole Kaunga.
At a glance: Communal land law
-In 2016, the Government of Kenya enacted the Community Land Act, a progressive new law that enables local communities to legally own their communal lands.
-Indigenous and other marginalized groups have faced stiff challenges in exercising their land rights.
-Community land has been defined as a consciously distinct and organized group of users of community land who are citizens and share attributes such as; common ancestry, similar culture or unique mode of livelihood, socioeconomic or other similar common interest.