Mau faces fresh setback as animals enter forest to graze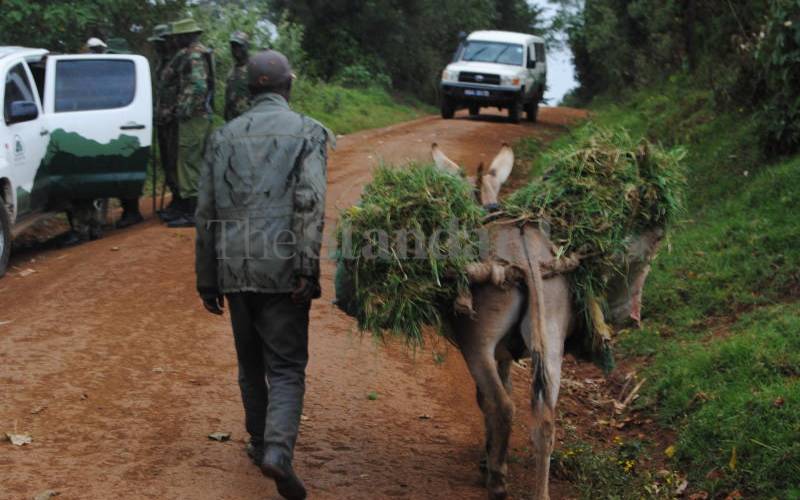 The government is facing a new challenge in conserving Mau Forest after farmers drove their animals to graze in the protected area.
Following the successful eviction of illegal settlers in the water catchment area, the donkeys, which have been loose in the forest, are destroying the newly-planted seedlings.
Hundreds of the beasts of burden used by the locals to transport grass for their livestock and other domestic use have been blamed for uprooting the young seedlings, hence frustrating efforts to restore the forest cover.
Local environmentalists are now calling on the government to ban donkeys just like other livestock from entering the now gazetted forest.
Natural resources
Led by Narok County Natural Resources Network Chairman Nicholas Murero, the conservationists regretted that the tree planting exercise was an investment and sacrifice that should be protected.
Early this year, the county security team allowed the locals to harvest grass within the forest under the program dubbed "cut and carry" where the locals were only allowed to cut and carry the grass to feed their livestock since grazing inside the forest was outlawed.
The forest was vacated by over 35,000 illegal settlers on November 1, 2019, and since then, the government in conjunction with partners has planted over two million tree seedlings in the over 40,000-hectare-rehabilitated area.