Concerns in Naivasha as students smoke bhang in public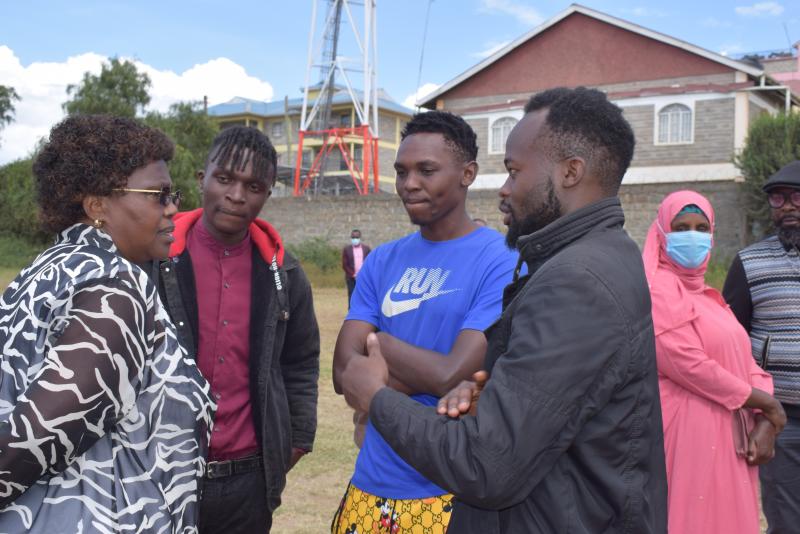 The number of students using drugs, mainly bhang, in primary and secondary schools in Naivasha is on the rise.
Parents and security agents in the lakeside town are up in arms over the use of drugs.
This is after six students from a public school in Kasarani trading centre in North Lake were arrested with assorted drugs. They allegedly intended to sell the drugs to their colleagues.
According to Naivasha deputy county commissioner Mutua Kisilu, the use of bhang among the students, mainly in secondary schools, was worrying.
Speaking during a meeting in Naivasha Central Primary School, Kisilu said they were working closely with school management to deal with the cases.
"We have recorded incidents where police arrested some students selling or using drugs. We thank the courts for punitive action taken against those arrested," he said.
He welcomed the move by the Ministry of Education to introduce mid-term at the end of this week, saying it would ease pressure among the students.
"In Naivasha, we have not reported any fire incidents in schools, but the intelligence wing is active and working closely with schools to avoid any cases," he said.
Mutua said Naivasha would benefit from 68 classes under the Competence-Based Curriculum (CBC).
"The government will construct the classes for students joining junior secondary schools in 32 schools. Local contractors will carry out the projects," he said.
Naivasha MP Jane Kihara, the key guest, admitted that the use of bhang was one of the major challenges in schools.
She said, in some areas like Maella and Ngondi, the drugs were being sold openly. He challenged the security officers to intervene.
"The use of bhang by students had contributed immensely to the arson cases in secondary schools across the country," she said.
On the CBC classes, she welcomed the initiative but noted more was needed to deal with the high number of students in public schools.
"We have schools like Mirera and Ngeya which require 15 and 12 new classes respectively due to the high number of students," she said.
Micken Malwoya, a youth leader, said music and art could help the youths stop using drugs.
"The drugs are readily available for Sh20, but we believe that we can use music to teach our fellow youths to stop the use of drugs," he said.