Two key witnesses in Nakuru German's succession case dead, court told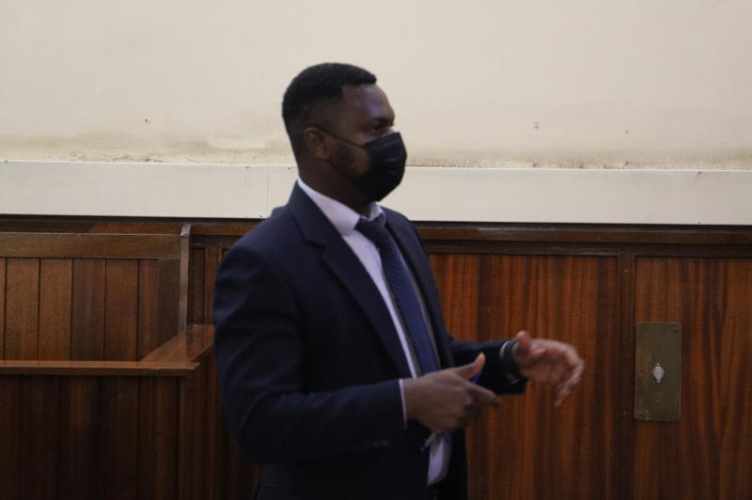 Two key witnesses in the succession case of German tycoon Joseph Leitmann have died of illness, Nakuru High Court has heard.
Francis Waweru and Lucy Wairimu, who were siblings of Susan Nyambura died on September 17 and 23, 2021 respectively.
According to Nyambura's lawyer Owino Oenga, the death has put Nyambura's case in a tricky situation.
Nyambura, 74, avers she is Leitmann's widow Leitmann and is, therefore, entitled to a share of his Sh100 million estate.
She is battling her niece Lucy Wanjiku, 52, who also claims to be Leitmann's widow.
Appearing today before Nakuru High Court Judge Justice Hillary Chemitei, Oenga argued that the witnesses had critical information and evidence that would help Nyambura's case.
"They were Nyambura's siblings who knew her and attended all of her ceremonies, including Nyambura's dowry ceremony and her marriage to Leitmann," the lawyer told the court.
"It is a setback because they were the closest relatives to Nyambura," he said.
Oenga will also not call another witness whom he said was ailing and senile and can, therefore, not testify.
He, however, made an application to replace the two dead witnesses and the ailing one with another relative who will shed a light on Nyambura's relationship with Leitmann.
He noted that the court will no longer consider the testimonies of Waweru and Wairimu.
"I urge the court to allow me to replace the three witnesses with two other witnesses because, without them, my case will be in a tight spot," Oenga pleaded.
Mr Chemitei granted an adjournment and allowed Oenga to replace the three witnesses.
Leitmann died without a will on August 3, 2001, leaving 5,178-acre piece of land, houses, hotels, motor vehicles, boreholes, machinery business and 2000 shares in Ukingoni Farm Limited without an administrator
By November 2001 all the estate was valued at Sh100million.
Since August 2001, Nyambura and her niece Wanjiku have been fighting for control of the property.
Wanjiku filed the case in 2001, seeking orders to evict her aunt Nyambura from Leitmann's house and block her from the inheritance.
She insists that she was the sole wife of Leitmann.
"My aunt was only a househelp but she has been delusional to a point of claiming that she was married to a mzungu."
Nyambura testified on July 29 that Wanjiku betrayed her when she snatched Leitmann from her.
She averred that she took Wanjiku in while she was a minor, raised her, paid her school fees only for Wanjiku to betray her (Nyambura) when she was an adult.
"My niece had an affair with my late husband even after I took her in my house and raised her as my own," said Nyambura.
She said due to the affair, Leitmann divorced her, married Wanjiku, and got two children with her.
Evidence in court shows that Leitmann and Wanjiku got married on June 30, 1995.
Nyambura insisted that she got married to Leitmann under a Kikuyu customary law in the 1960s.
She wants the court to revoke the letters of administration issued to Wanjiku on July 26, 2016.
The case will be mentioned on December 15 for compliance and will be heard on February 9 and 10, 2022.