Police net bhang worth Sh1.2 million in a Nakuru slum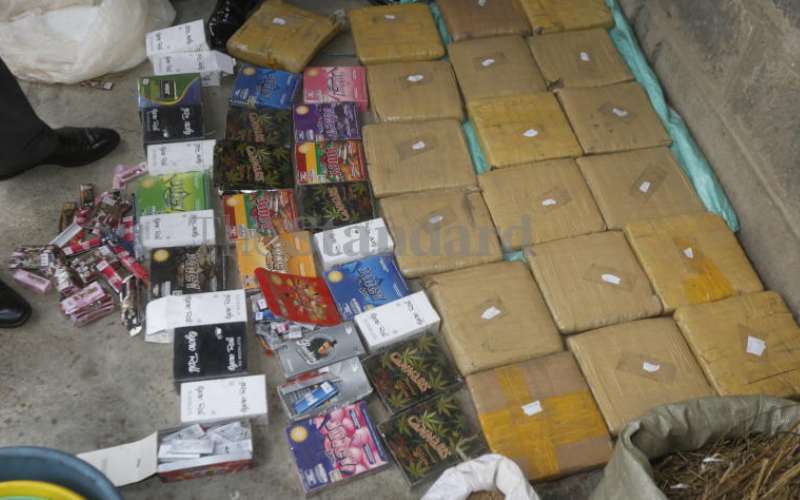 Police in Nakuru have launched a manhunt for a man in whose house bhang with an estimated street value of Sh1.2 million was found.
Nakuru East Sub-county Police Commander Elena Kabukuru said that the police carried out the raid following a tip-off.
"At around noon, we raided a house in Lumumba area within Bondeni slums. The occupant managed to escape," said Kabukuru.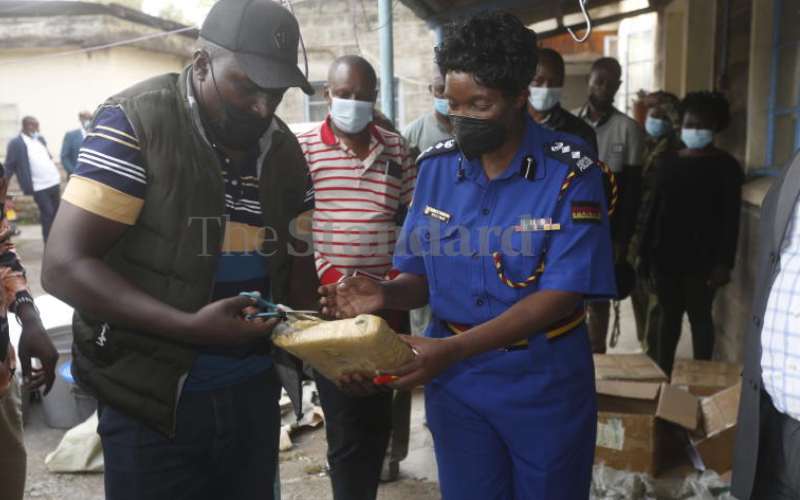 Kabukuru said the police also recovered substances, believed to be drugs, in branded packaging.
"We suspect that some of the drugs might have been on transit," she added.
She went on to reveal that the raid was met with resistance after local youth hurled stones at police officers to protect a suspect.
"Lumumba area is notorious for crime and drugs. We are intensifying our crackdown to protect the youth," said Kabukuru.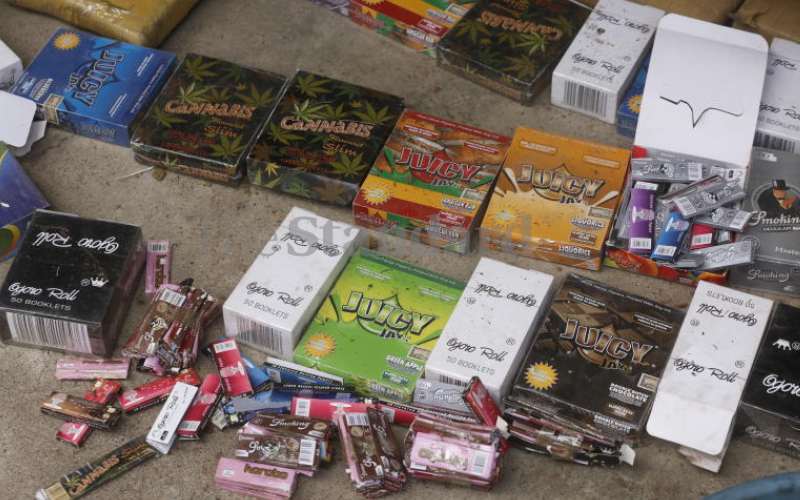 The seizure comes a day after the police raided the neighbouring Lakeview Estate where they arrested 13 suspected members of the 'Confirm' criminal gang.
During the raid, police officers recovered homemade guns and mobile phones, among other items, linked to crime.
The gang has been linked to the peddling of drugs in the area.