Form Four student stabbed to death in nightclub row over woman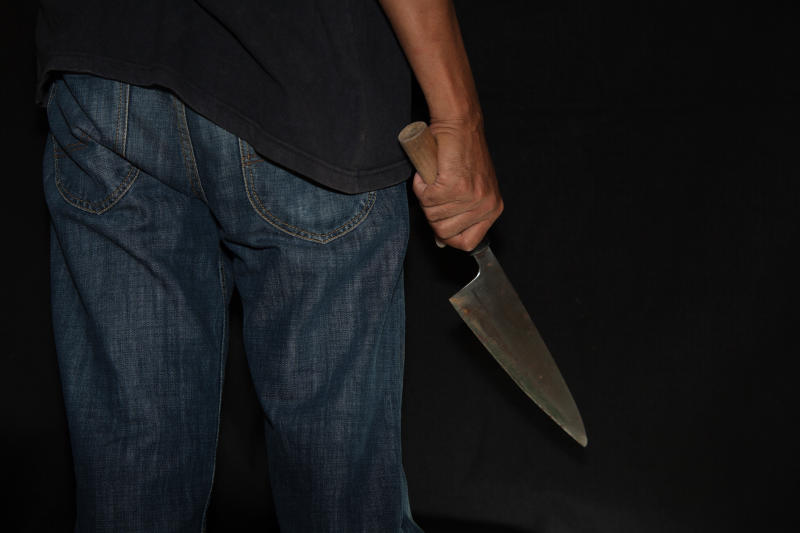 A Form Four student at a secondary school in Bomet County has been stabbed to death following a row at a nightclub allegedly over a woman.
Police said the incident occurred at 1 am at Singiroi trading centre and involved a 24-year-old student and another man.
Chepalungu police commander Nelson Maasai said investigations were underway to establish the circumstances under which the student was killed.
"We have two suspects in custody whom we are questioning over the incident. The man we believe to be the key suspect is being pursued after he disappeared into Chepalungu forest," Maasai said.
Siongiroi Chief Joseah Ngeno said the student picked a quarrel with another man after he unsuccessfully attempted to woe the woman.
"He was stabbed twice in the neck, causing a commotion at the club. The other students rushed him to Singiroi health centre where he died while undergoing treatment," Ngeno said.
The administrator said the woman at the centre of the love triangle has gone into hiding, but police were looking for her to shed light on what transpired.
Massai said the body of the deceased was moved to Longisa County Hospital.
The public decried the incident, questioning why the nightclub was operating beyond curfew hours.
Richard Tonui said there was a need for police to intensify patrols at the Siongiroi trading centre following the rising cases of crime in the area.
"The incident happened at 1:00 am, and you wonder how the club was able to operate without the police noticing. It means they are not doing patrols," said Tonui.
Tonui said there was an increase in activities that jeopardize the security of the trading centre, and there was the need for police to take patrol seriously.
The family has asked police to speed up investigations.
They said they need justice for their son, who recently went back to school after dropping out earlier.