Woman in child's killing 'has a case to answer'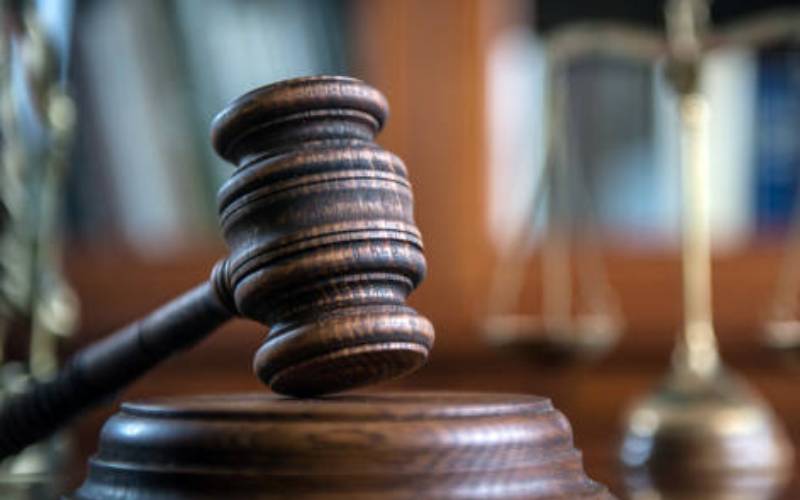 A court has established a case against a Nakuru woman accused of setting on her neighbour's daughter ablaze. Hillary Chemitei, in a ruling delivered on Tuesday, said the prosecution had established a case against Agnes Omuyoyi.
Omuyoyi allegedly burnt Melvin Akinyi on May 25, 2018, at Kwa Rhonda slums in Nakuru town west. "... the accused has to give a strong defence to counter the prima facie case established against her by prosecution," ruled Justice Chemitei.
The judge said the court perused five witnesses' evidence, exhibits and the prosecution's submissions on record to arrive at its conclusion.
Witnesses testified that Omuyoyi tied the six-year-old, doused her with paraffin and set her ablaze after disagreeing with the girl's mother.
Judy Nyakira, the investigating officer, testified that Akinyi was killed after a dispute ensued between her mother Irene Odhiambo and Omuyoyi over Sh4,000. Irene had accused Omuyoyi of stealing her Sh4,000. Omuyoyi was found with Irene's lost t-shirts. "The accusation angered the accused and she confronted the deceased's mother," she testified.
Nyakira told court Omuyoyi turned her anger on Akinyi for being called a thief before her neighbors. "There were no disputes between the two neighbors," she testified.
On the fateful day at around 2pm, Omuyoyi is said to have gone to Odhiambo's house and found three children, ordered one of the siblings to the ground, tied Akinyi to a chair, poured paraffin on her and set her ablaze. Akinyi died on May 31, 2018.
Hands tied
Irene said Akinyi was screaming for help when she arrived. "My daughter was tied to a chair, her hands tied from behind; her legs, which crossed each other, were tied with a rope that was fastened to the chair," she testified.
Akinyi's father Erick Odhiambo said he found his wife unconscious while his neighbors tried to put off the fire. "I tried to save my daughter by taking her to the hospital, but she died a few days later," he said.
Titus Ngulungu, a pathologist, testified that Akinyi suffered superficial burns classified as 60 pe rcent burn.
Omuyoyi will defend herself on December 6.