Man who has lived in cave for 30 years can't, won't leave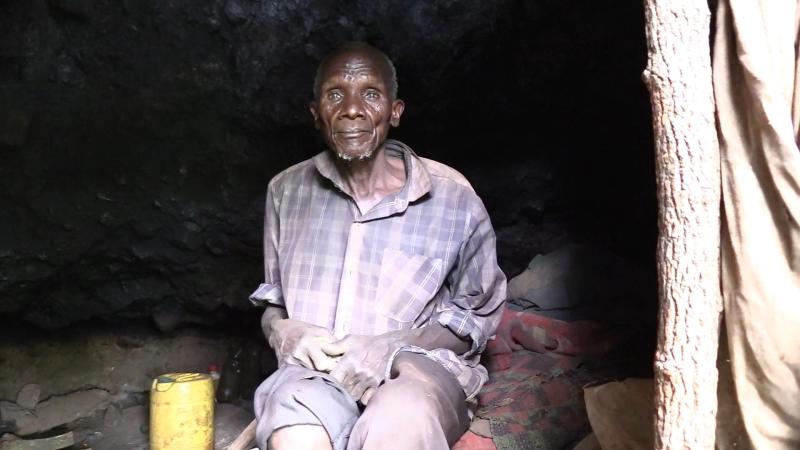 Kasireen Tumwa alias Japan's lifestyle, is a mirage to the ordinary average man. He is old but strong, lonely but cheerful, and aggrieved but satisfied with the circumstances.
Some 70 years back, he led an ordinary life with his family in the Talau area of Kapenguria in West Pokot County, where he was born.
But with the perennial animal rustling cases witnessed in the region, his family decided to relocate.
They moved to Kaboywo farm in Saboti, where he grew up alongside his lean family of four, among them his sister Chebogii Tumwa.
In this sparsely populated area, surrounded by dense thickets, the family lived for a short time. They were evacuated, and the land gazetted as a forest.
The family resettled at Roromwet in Mt Elgon. They were once again evicted alongside 18 other families.
The government replanted trees in the reclaimed land the same year, 1987.
The constant challenges facing a newly married Kasireen were more than he could bear. His wife, who could seemingly not tolerate the challenges, deserted him.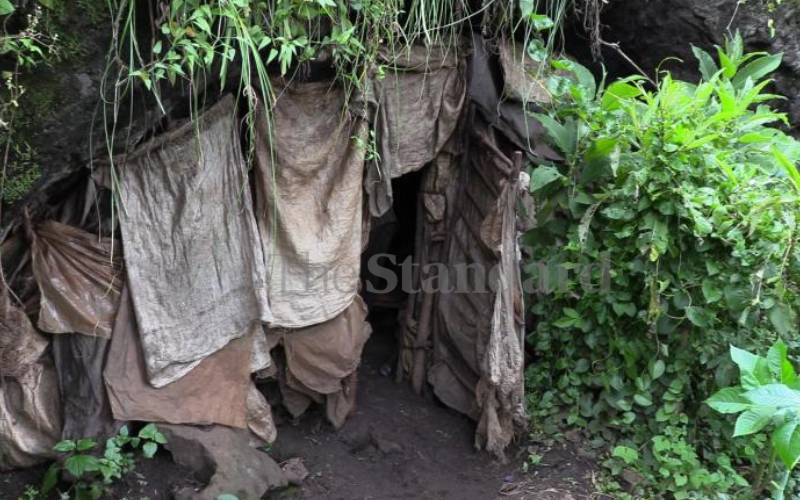 Jinxed by fate, he resorted to finding a place that he felt no one would further pursue to claim ownership. His friends and relatives say he was depressed.
Without the knowledge of his peers, Kasireen walked into a long, dark cave at the foot of Mt Elgon with whatever belongings he could carry.
A search mounted by his family that was grappling with the scars of the eviction, weeks after his disappearance, bore no fruit.
But Kasireen was safe and sound in Murmoo cave, preparing his meals and sleeping at the edge of a rocky stalagmite in there. He calls this home. For more than three decades, Kasireen has been cohabiting with bats, birds and even hyenas in the cold cave.
His cousin Francis Sakong', 60, said the inhabitants of the gazetted forest were later resettled, but efforts to convince Kasireen to return have been futile.
"We only discovered he was alive six years later. We got the information from people who lived near the cave. At first, it did not sound real, but we had to pursue this," he said.
According to Sakong', the state gave out seven acres to each of the affected families at the Reina resettlement scheme, an opportunity that Kasireen missed.
He says those living around the cave spread the word that a man was living in the cave and would occasionally beg them for food.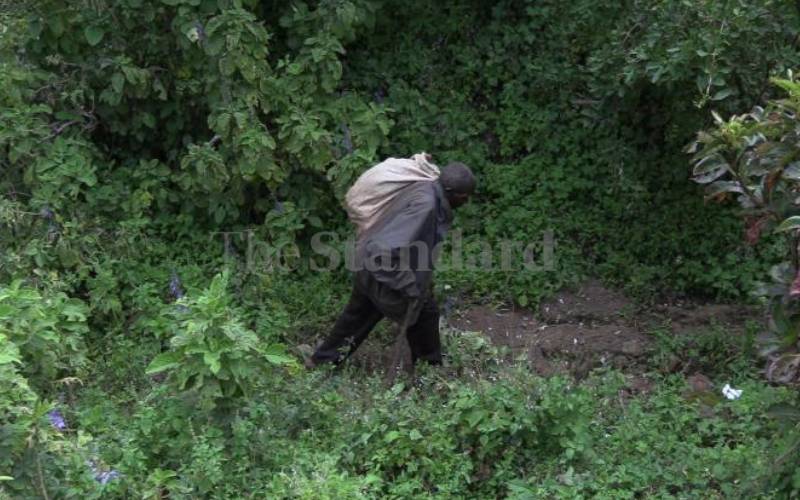 The descriptions met that of Kasireen's. The first and second attempts to trace him in the cave were however futile.
And when the family finally found him, he refused to go back. He was defiant and almost irritated by their frequent appeals, and therefore left him alone.
When The Standard visited him in the cave, he lay on pieces of old rugs stuck together. He was not amazed, nor was he fearful of the strangers. He had been already exposed to more danger.
Paulo Matagat, his village mate while at Kaboywo, says it has been an uphill task trying to persuade him to go home. He says persistence only makes him wild. "If you insist on taking him back, he gets angry and then goes silent until you change the topic," he pointed out.
Another villager, Edward Chemowoo, is stunned by the way Kasireen can survive in a den of wild animals.
In his endeavours, Kasireen prepares meals and eats at the cave. Sometimes when he is relaxing on his bedding, a hyena passes. But the animals are used to him.
They hover around as if with one of their own. However, one thing that the lone caveman does not do is cook meat. A delicacy of meat would attract hyenas, and the scramble would be unfriendly.
"I am just okay here, and you should bury me right here when I die," said Kasireen. He refers to the cave as his home.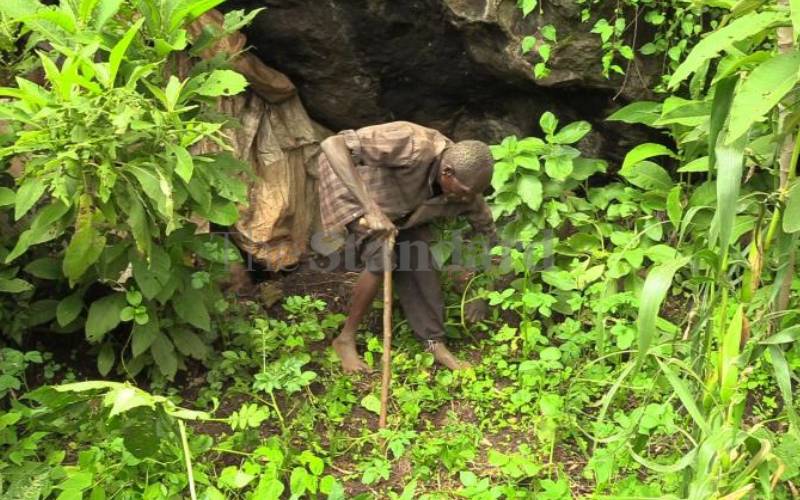 Protus Ndiema, a friend, says Kasireen was industrious and loved listening to rhumba. He says Kasireen still keeps an old 'santuri' record player, with a myriad of ancient records. Kasireen recalls his encounters and does not hesitate to narrate.
Due to his isolation, he is not a beneficiary of government-facilitated Inua Jamii scheme that gives the elderly Sh2,000 monthly stipend.
Ambrose Tarus, a private counsellor and an Eldoret-based psychiatrist, says Kasireen could be suffering from depression after the trauma occasioned by the constant evictions.
He notes that the old man could have lost a sense of belonging after losing the land, his wife and his newborn.
"Some traumatising situations escalate, and when it takes over the brain, it results in stigma, self-isolation, among other response mechanisms," she noted. Tarus said it would require more tact in handling the matter since counselling the old man can only be done at the cave.