Ballistics squad detonates abandoned bomb found in Samburu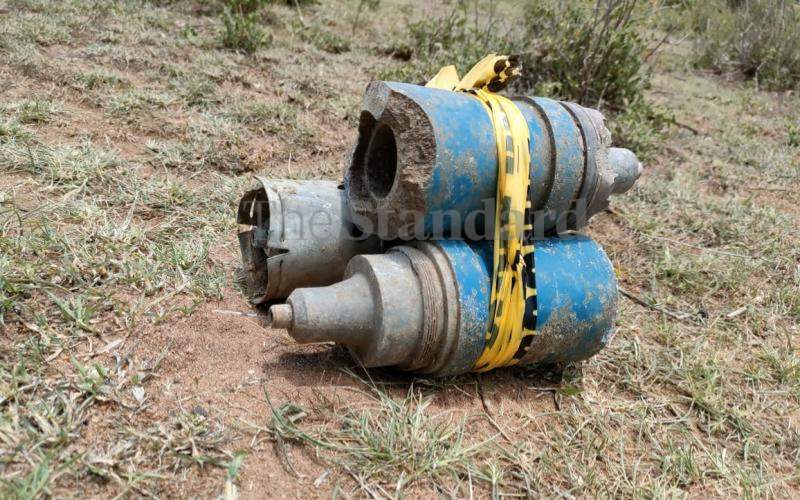 The Bomb Disposal Unit has today detonated a live bomb and collected six others at Naibor Kenju are in Samburu Central Sub County.
Samburu Central Deputy Police Commander Abdikadir Malicha said that bombs were discovered by a herder.
"We received a report from members of the public from Naibor Keju near Kisima area that while grazing his cattle within a bush he came across seven metal objects which he suspected to be explosives," he said.
He added that: "Out of the seven, one was a live bomb and six were dummy bombs which are usually used during a military exercise, it is an old one but mighty once tempered with can cause serious injuries,"
Malicha said that several unexploded bombs have been discovered in the area recently.
"I urge the residents to report to the police whenever they come across objects they suspect to be explosives," he said.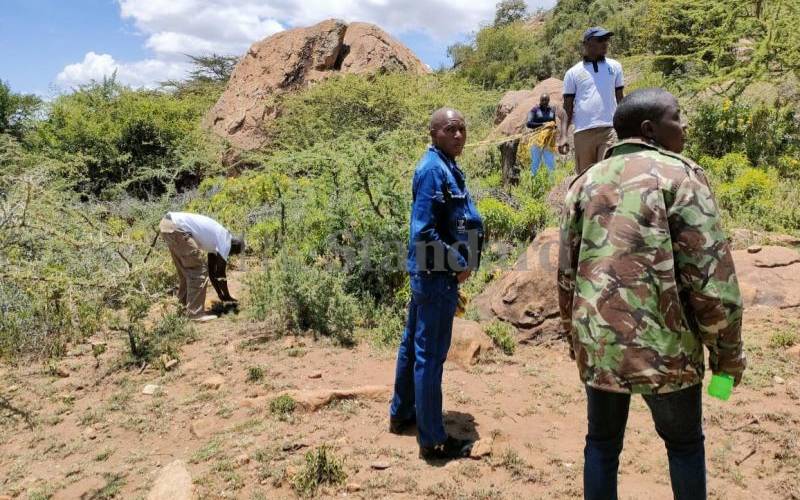 Lesira Leamo, whose child was seriously injured in an explosive accident in the area 12 years ago, has asked the government to look for bombs that were left undetonated in the area.
"Bombs have been left in this hills of Naibor Keju and we are pleading with the government to do something about it," he said.
Despite efforts to pursue compensation for his now 16-year-old son Tobiko who was injured in a bomb blast on August 15, 2012, Leamo is yet to find justice.