Four arrested for destroying Mau forest fence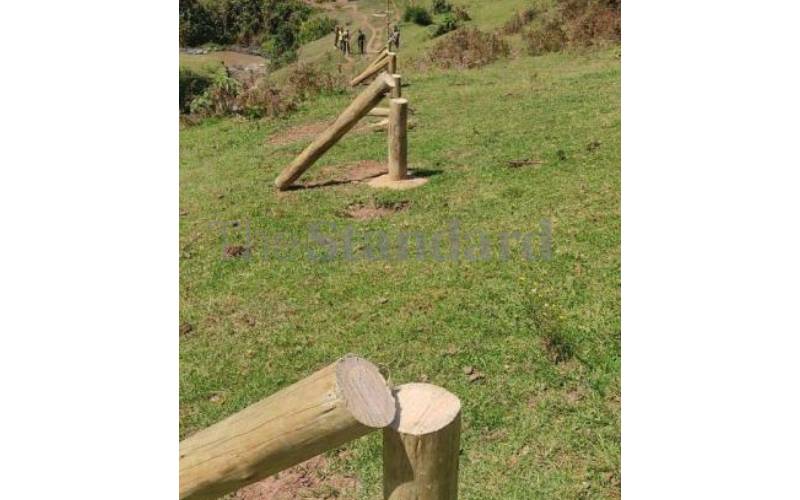 Police have arrested four people linked to the destruction of the Maasai Mau Forest fence.
According to County Commissioner Evans Achoki, the suspects cut several poles around the forest over the weekend.
The 30 kilometres fence erected by the Kenya Water Towers Agency (KWTA) at Sh80 million was supposed to keep off illegal settlers evicted from the forest one year ago.
The fence was established in February this year after the State launched programmes that have seen about 1.5 million tree seedlings planted and three million seeds poured on the ground using the aerial seeding technology.
Achoki said the suspects will be arraigned today.
The administrator warned the residents near the forest against jeopardizing the government's efforts to restore the vital water tower.
"We have put stringent measures to ensure that those behind this illegal act face the full force of the law. We are pursuing more suspects," said Achoki.
Achoki revealed that more security officers have been deployed in the area to ensure that the project continues smoothly.
He also said the security team would tour the area to engage the local communities to ensure they cooperate with the government by reporting such incidences.
The incident reported at the weekend shocked local security agencies who thought they had ended the frequent encroachment of the natural resource by illegal settlers.
The government flushed out over 30,000 families who had allegedly encroached into the Maasai Mau forest and recovered over 45,000 hectares of the dilapidated forest.
The operation was completed in November 2019, after which the government planted about 10 million indigenous tree seedlings.