Pain of endless cycle of killings in Laikipia as elections near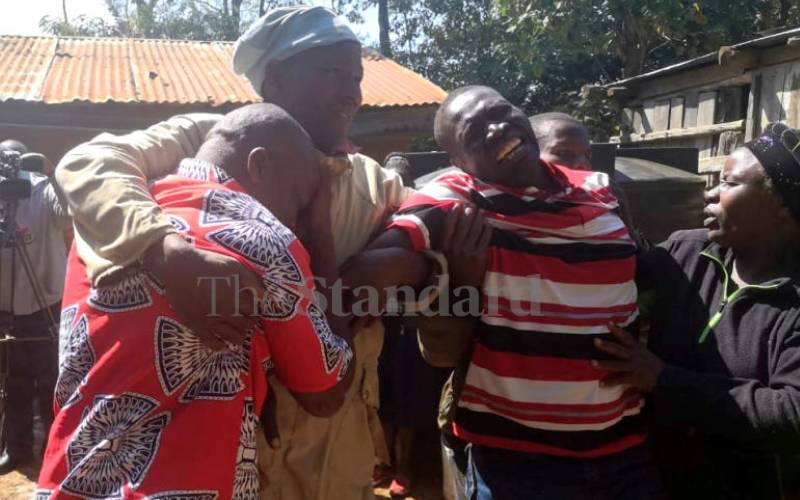 In one month, 12 people, including two police officers, have been killed by suspected bandits in Laikipia West and North constituencies.
Hundreds of residents have fled their homes and are now camping in various parts of the constituencies considered to be relatively safe. Police deployment is also ongoing.
Insecurity in the volatile area continues to escalate, with every sunset bringing fear among the residents whose lives and property, especially livestock are now on the line. It is a situation that forced the National Security Advisory Council (NSAC) to go back to the drawing board to change tact in dealing with the bandits.
Interior Principal Secretary Karanja Kibicho warned politicians not to whine if the government adopts a tougher strategy to restore order in the area. On Friday, Kibicho said herders had ignored the Government's order to move out of private ranches.
He said local politicians were given ample time to resolve the insecurity but politicised it.
"We are having an urgent security meeting to deliberate on how to flush out invaders killing innocent people in Laikipia," said Kibicho.
Bishop of the Catholic Diocese of Nyahururu Joseph Mbatiah called for the deployment of Kenya Defence Forces (KDF) to take over from the police.
"More and more police officers are being deployed to the area, but insecurity continues unabated. KDF contained similar attacks in the past. It is time to bring them back," said Bishop Mbatiah.
He said KDF presence in the area should not be a matter of seasons if the unending banditry attacks are to get a permanent solution.
"The only way to win this war is to have a permanent military base in the volatile area for a swift response," Mbatiah said.
Last week, Rift Valley Regional Commissioner George Natembeya toured the troubled areas and warned illegal herders to leave. His Friday tour came ahead of a major security operation to begin this week, with additional police officers from different units already deployed.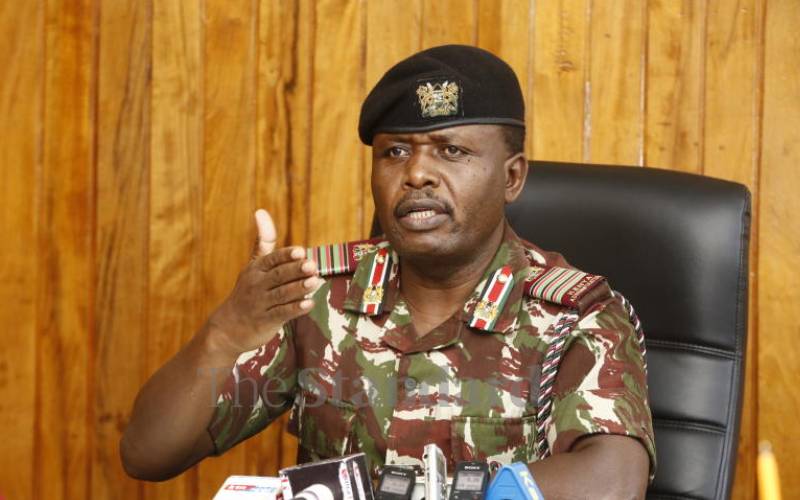 Barely 12 hours after the tour, a group of bandits descended on Ratia village in Laikipia West at around 4am. They shot in the air, forcing residents to flee their homes.
"Two men heard the gunshots and started moving their animals towards Ol Moran trading centre. They fell into the waiting arms of the bandits who shot them and made away with at least 40 cows," said Benson Kamara, a resident.
The day before, an estimated 30-member group of bandits attacked the same village and killed a 35-year-old farmworker and injured a 12-year-old girl.
"The Thursday attack happened at around 7pm. They unsuccessfully tried forcing their way into my house. They shot at my door several times and left. A bullet hit my daughter on her left leg. We collected 41 spent cartridges in the morning," said Zachary Gakuru, a resident.
On August 30, Laikipia County Commissioner Daniel Nyameti confirmed an attack on a GSU camp at Eighteen village but declined to give details. An officer not privileged to speak to the press revealed that his colleague was injured and is recuperating at Nakuru Level Five Hospital.
Miriam Nyokabi, a resident, said she spotted a group of heavily armed men surround the camp.
"It was around 2pm when nearly 50 people surrounded the camp. There was a fire exchange forcing us to flee. It was a nerve-wracking experience for civilians as bullets flew through the air," said Nyokabi.
The attacks have sparked an uproar among the local leaders who have called for drastic measures to weed out the illegal herders in the area.
"Shedding of the innocent blood of our people must end. The Government has all the machinery. We demand a lasting solution," said Laikipia Governor Ndiritu Muriithi.
Laikipia Women Representative Catherine Waruguru called for thorough investigations into the attacks, saying they have been recurring during the electioneering period.
"Is it a coincidence that insecurity tends to thrive during elections and for a short stint after? There is a pattern from the electioneering periods of 1992, 1998, 2007, 2012, 2017 and now in 2021," said Waruguru.
She petitioned Lands Cabinet Secretary Farida Karoney to issue title deeds to community land in Laikipia North and West to curb the wave of violence.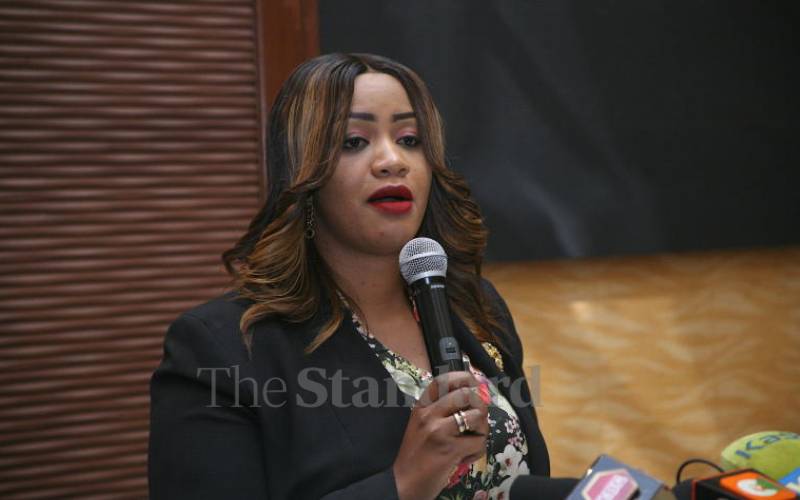 In 1998, some 56 people were killed in Ol Moran after communities clashed over the pasture.
Two years ago, six police officers were shot dead in broad daylight after bandits accosted them while manning Kamwenje.
Days later, at least 500 cows belonging to bandits were allegedly killed by police officers evicting illegal herders in the area.
Last year, the government disarmed Kenya Police Reservists in the area, a reason a section of the residents now attributes to the rising cases of insecurity.
This year, the conflict over pasture has again come to haunt the prevailing peace in the region.
According to press reports, at least 300 cows have been stolen in Matwiku in the past two weeks.
Since April, illegal herders have invaded private ranches, including Jennings, Sossian, Mugie, Laikipia Nature Conservancy and Kifuko ranches. They destroyed electric fences and settled in the ranches.
"This is the worst kind of impunity I have witnessed so far. How can illegal grazers settle on your farm, and yet there is a government in place?" posed Lucy Jennings, a rancher.
She said illegal grazers were all armed, making it difficult for her to move them out.
Report by James Munyeki, Kennedy Gachuhi and Jane Mugambi