Arrest politicians behind banditry attacks in Laikipia, Waruguru tells CS Matiang'i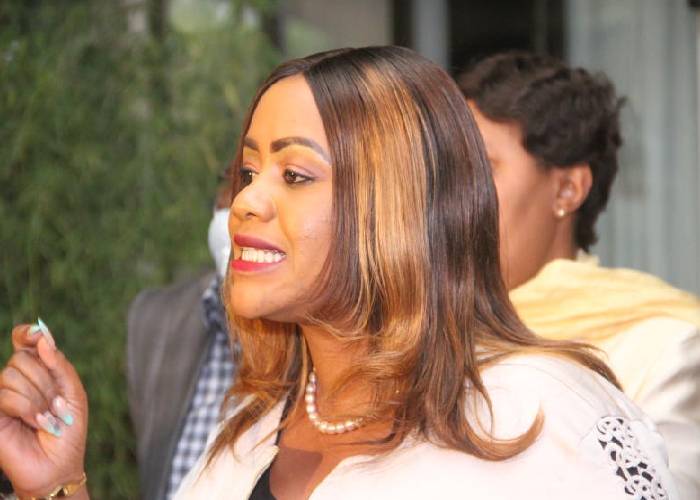 Laikipia Woman Rep Catherine Waruguru has decried rising cases of insecurity in the county and called on the government to take immediate action against rampant raids.
In a letter dated September 3 seen by The Standard, Waruguru called for immediate action from top security organs to curb what she described as a well-oiled criminal enterprise operating under the guise of cattle rustling to destabilise peace in the region.
"These are well-trained elements who not only want to steal livestock but also transfer populations for purposes of the impending 2022 General Election," she claimed.
The County MP read politics into the ongoing attacks, saying they are only common as the country approaches elections.
"Something must be done to stop this dangerous pattern, she said adding that we had conflict before 1992, 1997, 2007, 2013 and 2017 general elections.
Waruguru challenged Interior CS Fred Matiang'i to investigate and bring to book politicians behind the banditry, saying the attacks have taken a political dimension.
"Why is CS Matiang'i complaining about unnamed politicians funding the attacks, but is yet to arrest any political leader despite having government machinery at his disposal?" she posed.
Disturbed areas
The MP called for the gazettement of Laikipia North and West as disturbed areas and the issuance of title deeds for community land in the affected areas.
"Once the affected areas are declared disturbed areas, there will be a massive security operation to flush out the raiders," she added.
She wondered why the government was taking too long to act when local security organs had been overwhelmed.
"The attackers raid even security camps before killing locals and stealing livestock," said Waruguru.
Some of the most affected areas include Olmoran, Githiga, Sosian and Mukogodo Wards such as Munanda, Mirango, Kahuho, Ratia, Kamwenje, Miteta, Rubere, Nagum and Survey villages.
Residents living in the affected areas want the construction of security roads within the affected areas to be undertaken to curb cases of insecurity.
Areas hard-hit have poor roads hence the attackers are able to use them as their hide-outs to launch attacks.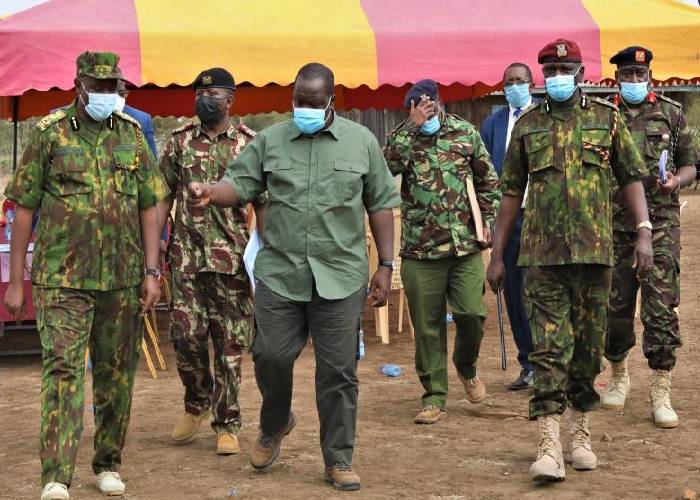 Many attacks
The move comes after armed bandits attacked the Kamwenje General Service Unit (GSU) command centre on Monday in Laikipia injuring one officer.
This now brings to seven the number of security officers who have been injured by bandits in the last one month in Laikipia County.
The injured officer is recuperating at the Nakuru War Memorial Hospital.
On August 15, four security officers attached at volatile Laikipia Nature Conservancy were attacked by suspected bandits who have been hiding inside the conservancy.
On August 2, a General Service Unit (GSU) officer was killed at Ol Moran area in Laikipia County.
The officer was among police officers patrolling the Laikipia-Baringo border in the wake of the attacks.
The attacked happened just day a day after armed bandits raided Wangwaci village and killed one person.
In the July 30 attack, the attackers stole 50 cows causing further tension and anxiety among residents who had on July 29, withdrawn their children Kabati, Mihango and Wangwaci primary schools in Ol Mora
On July 24, two GSU officers were shot and injured after they were attacked by gunmen in Laikipia North. The two officers were part of a team operating in the area when they were attacked in Loisaba Ranch as they were changing their car's tyre.
The government pledged to deploy security in the seven hotspots and ranches in Laikipia County for a major security operation to flush out illegal herders and bandits, last month but very little has happened with the attacks still taking place.