Kenyan woman who died in Saudi Arabia was tortured, family told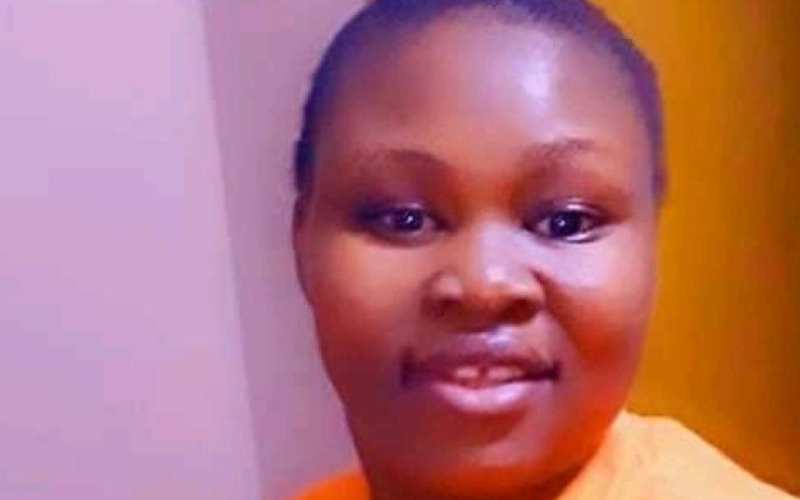 A woman who died in Saudi Arabia was hit several times on the head with a blunt object leading to her death.
According to a postmortem conducted on Tuesday in Nairobi, Maximilla Muhadia had serious injuries in the head.
This was revealed during her burial at her Chepsonoi home in Nandi County on Thursday after nearly three months of desperate attempts to have her body brought to Kenya.
The body of Muhadia, whose death in the gulf country was reported on June 2, finally arrived on Monday. Her family pointed an accusing finger at the family she worked for as a maid, saying it was yet to explain who tortured their daughter.
It appealed to the government to seek justice for their daughter, claiming that she might have died at the hands of her employer.
According to her parents, Violet Kasika and Agrey Mtoro, their daughter made a distress call on May 15 before her phone went off until June 2 when they received a call from the Kenyan embassy in Saudi Arabia informing them of her death.
Ms Kasika said her death could have been avoided had the Kenyan embassy responded to her distress calls. She added that a week before her death, she frequently made disturbing Whatsapp voice calls, crying for help, claiming she was receiving death threats.
Muhadia had separated from her husband before she left the country and had left her two children with her parents.
"My daughter was tortured. She was hit on the head several times with a blunt object. The attack distorted her face. We have been told she bled to death," a teary Mrs Kasika said.
"I am her biological mother but it was not easy to identify my daughter. Her eyes, nose and mouth were seriously mutilated. Were it not for a denture space in the teeth, I would not have been convinced that she was the one," she narrated.
Mr Mtoro said they are not aware of any probe into the death.