How curfew has squeezed juice from the mango traders of Kerio Valley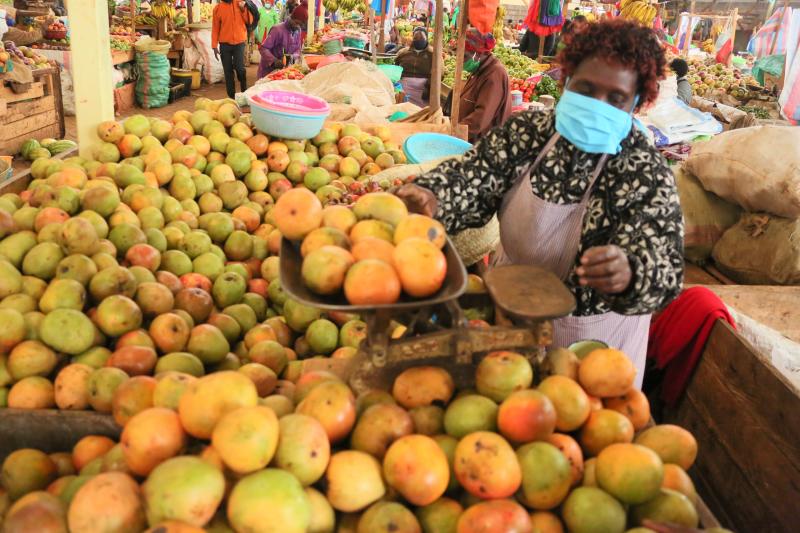 A few weeks ago, business was booming and farmers in Kerio Valley were minting money from the trade of mangoes.
The multi-million fruit trade in the area usually thrives from August through December to March.
During this period, mango traders from as far as Thika, Nairobi and Kisumu throng the troubled Kerio Valley to buy the fruit from farmers.
On August 5, Interior Cabinet Secretary Fred Matiang'i imposed a 60-day dusk to dawn curfew following deadly banditry attacks that claimed 17 lives in one month.
This meant that mango traders who work day and night have a limited time within which they can conduct their trade, taking into account the short lifespan of the fruit once harvested.
Despite the curfew, however, more bandit attacks have been witnessed in the area in recent days. Three people were shot dead over the weekend in Cheptulel area near the Elgeyo Marakwet-West Pokot border.
The curfew affects six divisions in the counties of Elgeyo Marakwet, Baringo and West Pokot – areas worst hit by cattle theft and banditry attacks since June.
In Elgeyo Marakwet, Tot and Chesongoch divisions, the highest producers of mangoes, were among the areas listed in the curfew order gazetted by Matiang'i last week.
Yesterday, mango traders said the curfew has gravely affected their business making it difficult for transporters to ferry the perishable fruit to the market.
Nahasion Kauka, chairman of Kerio Valley Mango Traders Association, said traders from Eldoret and Kitale are forced to spend the night in Chesoi in the neighbouring Tirap division, since they can't transport mangoes at night.
"The curfew is causing delays and we as traders fear that the fruits could get spoilt before reaching the market. The Covid-19 curfew allows traders to ferry food items, but the one in force in Kerio Valley is silent on it," Kauka said yesterday.
He continued: "Normally, farmers package their mangoes in the morning before they are loaded in lorries in the afternoon and transportation starts in the evening. We are now confused because of the curfew."
Apart from Eldoret and Kitale, Kerio Valley mangoes are transported to markets in Kisumu, Nairobi and parts of Tanzania.
According to Elgeyo Marakwet Chief Officer for Agriculture and Irrigation Edwin Seronei, farmers in the Kerio Valley harvest 50,000 tonnes of the fruit annually.
Seven wards - Endo, Arror, Sambirir, Emsoo, Tambach, Soy North and Soy South - are the highest producers of the fruit. The curfew affects Endo and lower Sambirir areas.
Further, it has been reported that mango trading has resulted in the emergence of a new trading centre called Soko Bora near Tot.