Man seeks to divorce 'lesbian' wife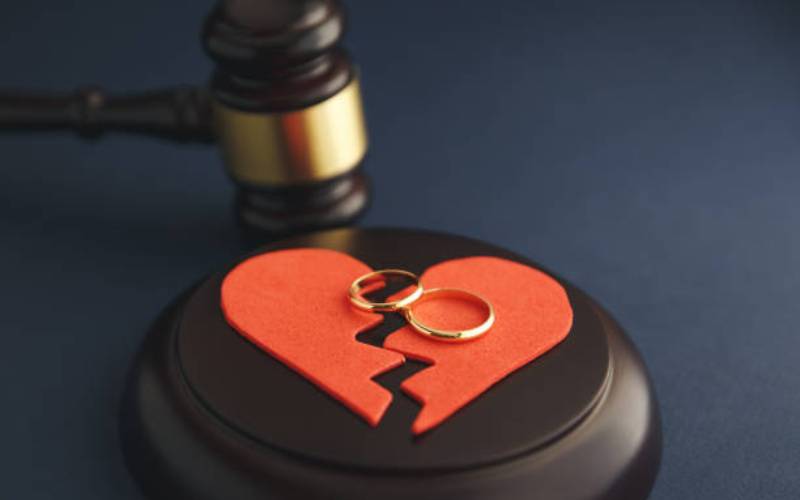 A 30-year-old man is seeking divorce after it emerged his wife is a lesbian.
FJO told a Nakuru court that they did not consummate their marriage until eight months after the woman, named in court papers as PNM, told him she did not have interest in getting intimate with him.
When the two met on Facebook in 2015, FJO said he knew he had found love. And their relationship blossomed even as they entertained thoughts of marriage.
By then, PNM was a college student in Nairobi while FJO was a part-time music trainer at a Nakuru-based church.
They eventually wedded on April 16, 2016, at a church in Nakuru.
However, their joy was short-lived. The man, in his court papers, said he later realised his wife did not want to get intimate with him. It marked the beginning of their problems.
"We consummated our marriage eight months after the wedding. There was no intimacy between us," FJO told the court.
The woman would get pregnant and the couple welcomed their child on June 1, 2018.
The man told the court that this did not end their problems as their differences got deeper. Communication between the two broke down.
FJO said his wife refused to support his career which compounded their problems further. We were emotionally disconnected, the applicant said in his court papers.
He said they sought services of professionals, to help them resolve what he termed irreconcilable differences, but to no avail.
"After some time, the respondent confided in my sister and my sister-in-law she was only attracted to females. It was at that time that she disclosed to them she had been practising lesbianism," reads part of FJO's suit.
FJO told Nakuru Principal Magistrate Yvonne Khatambi on Monday that they, on several occasions, sought help from close family members and friends but it did not work.
The man also told the court that the family of his wife started interfering in their marriage, worsening the already bad situation.
He accused PNM of denying him his conjugal rights. The woman's family, he said, also treated him with contempt.
In 2018, FJO told the court, they had decided to separate but went back on that decision for the sake of their baby.
However, matters got even worse, he said. He said they would always argue. They agreed to separate permanently before he moved to Finland in October 2018.
FJO, in his testimony his wife never gave him reasons why she did not want to get intimate with him until she learnt it from his sister and sister-in-law.
All she would tell me was she lacked interest in intimacy with men, said FJO.
"It was after I got the information that she told me she had no interest in men and that she practised lesbianism. She confirmed she was a lesbian as our families tried to help us resolve differences," said FJO.
The applicant told the court he felt betrayed and the whole scenario was too embarrassing for him.
FJO told the court they got intimate just about five times during their marriage. The last time was in the year 2017.
"I lost interest in the marriage. I felt embarrassed. I was a worship leader in our church but I stopped going to church as a result of embarrassment I suffered," said FJO.
He said he was depressed and that as far as he is concerned, no marriage exists between him and PNM.
We separated three years ago. All I want is to have the marriage dissolved, the man told the court.
He said he wished to be freed from the marriage and also set his wife free to move on with her life.
The Standard established the woman never filed a response to the suit.
The magistrate is expected to deliver the judgment on September 3.
Ruto: I will not resign
The DP said he will not be cowed by threats and intimidations from some state officials he claimed were frustrating his campaigns