Njoro police officer kills girlfriend, turns gun on himself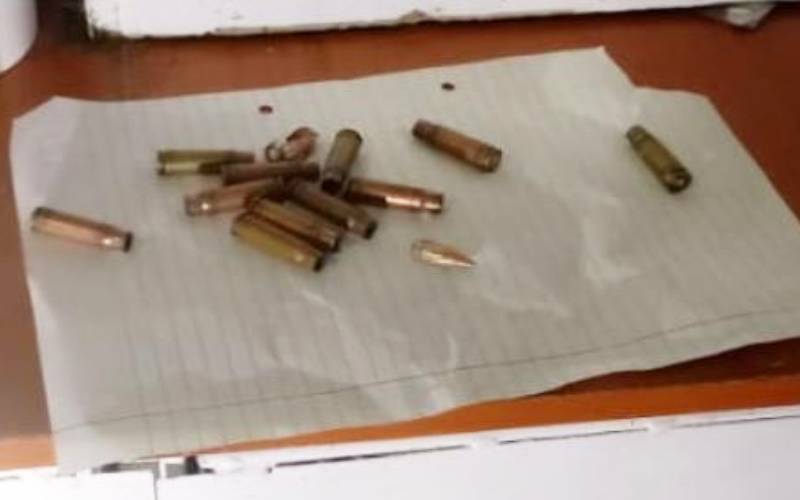 A police officer attached to Njoro Police Station shot dead his girlfriend then turned the gun on himself outside the station.
Police Commander Jonathan Kisaka said Constable Bernard Sivo, 28, walked into Njoro sub-county hospital on Sunday night where Mary Nyambura, 28, was admitted.
Nyambura was being treated for a fractured leg she claims was caused by Sivo.
Sivo walked into the hospital armed with an AK47 rifle loaded with 30 bullets.
The police boss added that the incident occurred minutes after Sivo had started his shift at the station.
The officer was assigned a firearm while on duty.
"Sivo shot her several times on the right arm and on the back, killing her instantly," said Kisaka.
Approximately 30 minutes after the incident at the hospital, Sivo walked back to the station and killed himself as his colleagues tried to disarm him.
"Past midnight, Sivo returned to the station and asked to make a phone call only to start shooting in the air," said Kisaka.
The Standard could not immediately establish the motive behind the killing and the suicide.
It is after the incident that the officers learned Sivo had killed his girlfriend at Njoro hospital.
"The hospital administrator reported that an armed officer had walked into the hospital and fatally shot a female patient, Mary Nyambura, his girlfriend," Kisaka said.
Sivo's rifle was recovered with 11 bullets. The two bodies have been moved to Egerton University mortuary.