State seeks amicable end to ranchers, herders row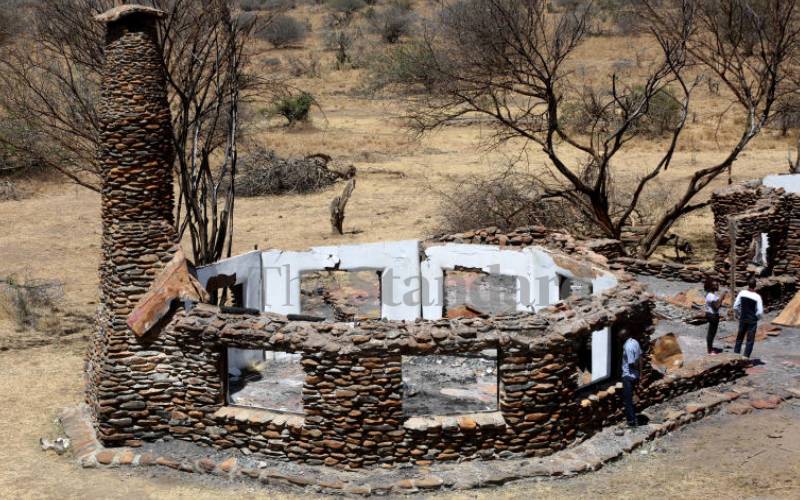 The government has moved to resolve conflict between herders and ranchers in Laikipia County.
Security personnel, ranchers and leaders who met at the weekend at Wangwachi Anti-Stock Theft Unit camp in Ol-Moran, urged ranch owners to consider selling pasture to the herders.
Interior Principal Administrative Assistant Moffat Kangi and Rift Valley Regional Commissioner George Natembeya, who led a government delegation to the meeting, pledged to ensure herders and their livestock are removed from private ranches.
The herders have driven thousands of livestock to private ranches and farms in search of pasture and water.
On Saturday, Kangi asked county administrators to help negotiate with ranchers so that they can provide pasture to herders ready to pay for the foliage.
Laikipia Health Executive Rose Maitai, who represented Governor Ndiritu Muriithi at the meeting, said it would help to reduce the number of livestock one keeps to reduce the pressure whenever drought strike.
"As a county government, we are ready to negotiate with pastoral communities, ranchers and all stakeholders to end insecurity in the region. We have already started peace meetings with them," she said.
She said insecurity had been a major challenge occasioned by illegal grazers and raiders who hide within private ranches leading to conflict.
Mr Kangi urged the ranchers under the leadership of Laikipia Ranchers Association chairman Martin Evans, to provide security personnel with accurate information on the invasions.
"We have to address this problem once and for all. Let the government get to the bottom of this problem," Mr Evans said.
The government maintains that the challenges facing residents and investors call for concerted efforts by stakeholders to address.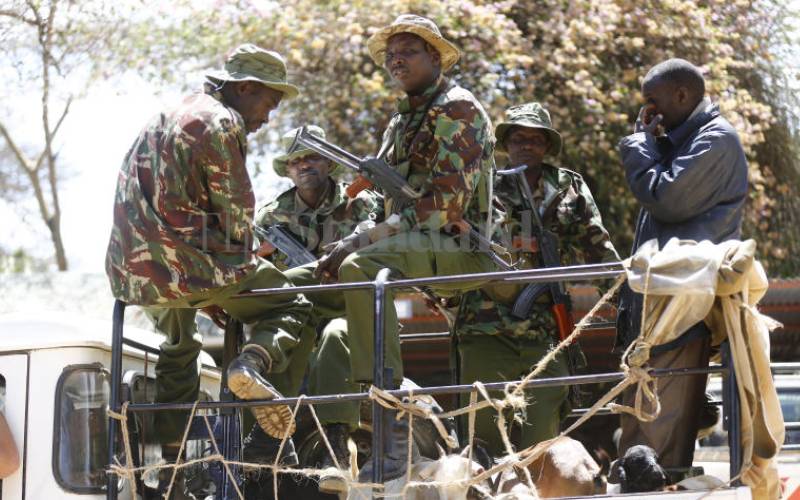 While appreciating efforts by the government to secure their ranches, Evans who owns Ol-Maiso ranch, said they had incurred loses as a result of the recent invasions.
He said ranchers had invested resources in planting fodder for their livestock, but illegal grazers had invaded them.
However, Kangi said the government had profiled Laikipia Nature Conservancy, Mugie Ranch, Kirimon, Mutara ADC Farm, Suiyan, Loisaba and the entire Ol-Moran division as areas where a security operation will be conducted to flush out illegal grazers.
During the meeting, residents of Wangwachi village regretted that they were sidelined in the talks despite being victims of frequent banditry attacks and cattle rustling.
They said there was need for security agencies to involve them in decision making, saying they deserve a chance to air their grievances. The residents want suspected bandits flushed out of conservancies believed to be the hiding grounds for criminals.
They said their were living in fear of attacks despite the heavy presence of security teams from various formations, including Anti Stock Theft Unit, Rapid Deployment Unit, GSU and the police. They claimed many families had lost their animals, rendering them poor to the point of being unable to feed themselves.