Meat lovers angered over the filthy location of Kericho town's abattoir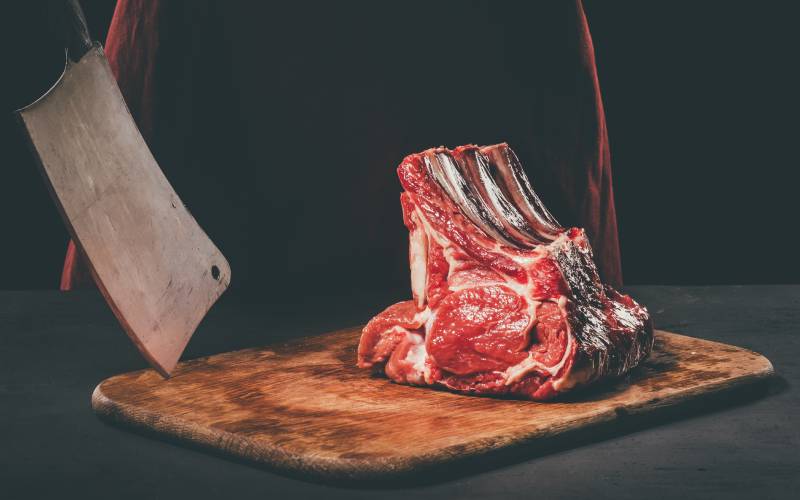 Butchers and other users of main abattoirs in Kericho town and other trading centres in Kericho County have expressed fear of outbreaks of diseases following the unhygienic condition they are operating under.
Many of those who spoke to the Sunday Standard said the state of the abattoirs need to be improved to ensure public safety in the processing and consumption of meat.
Statistics from the county public health department indicates that on average, about 50 animals 12 cattle, 20 goats and 18 sheep are slaughtered daily.
Joseph Siele, who is in charge of the county's oldest slaughterhouse located barely two kilometers from Kericho town said virtually all the meat which is sold in butcheries in the town and its surrounding is from the slaughterhouse.
Residents are now calling for the relocation of the slaughterhouse which borders the town's eyesore dumping site, sewage treatment plant, and the polluted Nyagacho stream. When the Sunday Standard reporter visited the abattoir, he founds heaps of garbage lining up the road.
In the ongoing rains, garbage trucks get stuck in the mud and dump the load on the road. At the abattoir compound, things are not any better. It is overgrown with poison ivy and tall grass. Scavenging birds such as marabou stork, stray dogs and cats have made the slaughterhouse their residence.
The blood tank caved in months ago and a gaping hole now remains on the ground. The abattoir itself is crying for a fresh coat of paint and replacement of some of the broken window panes. Inside, the slaughterhouse, the door to the tiny cold room broke down years and the wood is now rotting away due to mould.
At the hide and skins banda, the roof is leaking like a sieve and the doors have broken down. Erick Bett, the Kipchebor MCA, said it was absurd for the slaughterhouse to be located in a filthy environment.
"It was only by God's grace there has not been an outbreak of diseases among the meat lovers. The Kericho slaughterhouse is perhaps the only abattoir located in the filthiest location in the whole country," he said.