Where crocodiles and hippos are uninvited village guests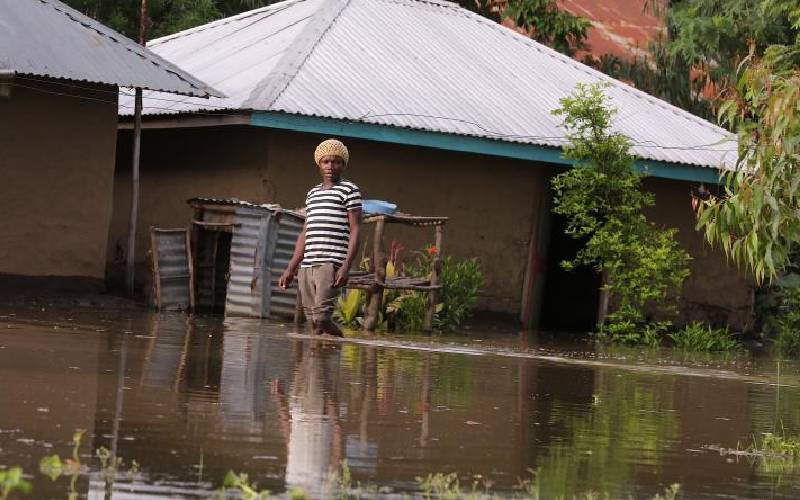 Gabriel Okoth, a fisherman, was attacked by a crocodile when fishing in Lake Victoria, but his colleagues could not save the 36-year-old. They searched for his body for two weeks.
His younger brother, Nicholas Owini, 34, is still nursing crocodile wounds at Jaramogi Oginga Odinga Teaching and Referral Hospital after he was attacked two days before his late brother. He says in retrospect, "I was lucky to survive. We loved fishing but this has come at a great cost to us."
The cause of crocodiles attacking people is the recent floods, which have forced the animals to villages around Dunga in the outskirts of Kisumu town and to others on the shores of the lake.
The floods have covered the grass the crocodiles feed on and villagers have to contend with the uninvited guests that feed on their crops. The Kenya Wildlife Service (KWS) confirmed receiving about 150 complaints per month, with most being of bites and attacks. Besides crocodiles, there are cases of hippo attacks as well as snake bites.
The numbers tend to escalate during the annual floods when the lake swells, which sees the animals flee from advancing waters and destroyed habitats.
The rising waters not only displace wildlife forcing them to invade homesteads where they kill domestic animals, destroy crops and cause adverse injuries to human beings.
Christine Boit, the KWS Kisumu County senior warden said they incurred huge losses after surging waters submerged huge parts of its two popular national parks — Kisumu's Impala and Ndere Island — threatening the lives of wild animals.
Linus Onyango, a resident of Miwani, claimed he lost 10 acres of maize crop to hippos. KWS has promised to assess the damage and compensate him.
In Kabonyo-Kanyagwal village in Nyando, Peter Aduda was attacked by a hippo and broke both arms in 2018. "While close to the farm, I met people running and screaming. As I turned to see what they were running from a hippo attacked me. I thought I was going to die," he says, and now hopes he will be compensated as he depends on well-wishers.
The Community and Conservation Committee has completed investigations of 11 other death cases awaiting Sh55 million compensation alongside 34 cases of injuries, which will cost Sh34 million.
Boit said another batch of nine cases were reported and will require Sh7.6 million for compensation.
"The compensation process takes so long since victims delay in giving relevant information. Some give incomplete information," she said, warning residents to be cautious as hippos move up to 20 kilometres on land to look for pasture and overflowing rivers give them paths to follow.
Last month, Tourism Cabinet Secretary Najib Balala renewed support for innovative conservation models geared towards minimising human-wildlife conflicts.
During a virtual meeting with Lee White, his counterpart from Gabon, Balala argued that "human-wildlife conflicts that have escalated in Africa due to climate change impacts, growth of human population and industrial farming is the greatest threat to conservation of critical species", thus necessitating a need to balance human development and wildlife conservation to avert attacks that lead to loss of lives and property.
Balala said Kenya has prioritised support for nomadic communities living near wildlife habitats to encourage them to protect elephants and rhinos despite threats of poaching.