Senators rebuke 'inept' county officers over audit blunders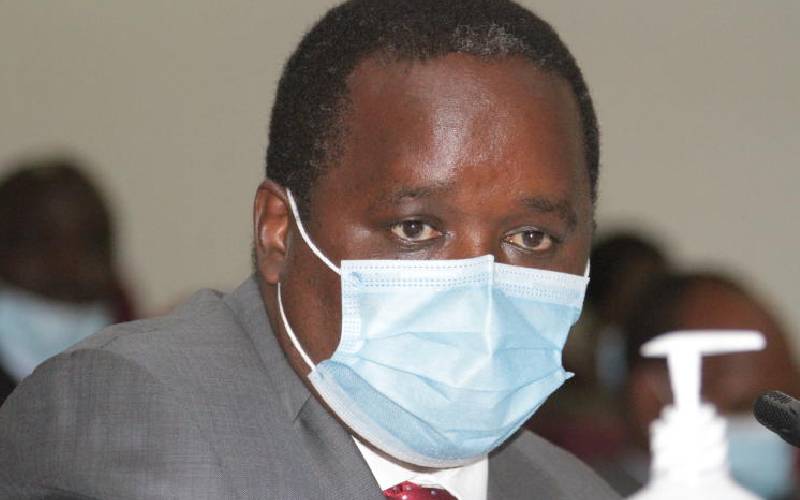 Elgeyo Marakwet Governor Alex Tolgos yesterday found himself on the receiving end after a Senate committee accused his staff of carelessness.
From sharing incorrect information to failure to provide the necessary documents to the office of the Auditor General, the governor was at pains to explain the officers' shoddy job.
"Either there is someone among the staff that is trying to sabotage you or there is something going on in your county. Your officers should learn how to produce information as per the law," said the committee chairman Migori Senator Ochillo Ayacko.
The Auditor General has noted in her report that some responses that the governor gave were inconsistent with what was presented at the time of the audit.
Tolgos was appearing before the Public Accounts and Investments Committee to answer audit queries of the financial year 2018/2019.
The report noted that some receipts and payments of the revenue were not serialised, making it impossible to confirm if the money was accounted for. "The accuracy and completeness of the own generated revenue totaling Sh141,609,140 reported in the financial statements for the year under review has not been confirmed," read the report.
Bu the county revenue officer insisted they were in order, prompting Ochillo to caution him against challenging the Auditor General's report. "Don't go there. Stick to what the auditor is saying because that was their findings," he said.
The committee wondered why the team that had accompanied the governor highlighted some things that had not been captured in the report, arguing that "when the audit was done none of this was captured. At what point did they change?"
"Information not present during an audit creates suspicion. Why wasn't it available at the time of audit?"
CEC Public Service Pamela Rono admitted the error. " I take responsibility for not handing in all the information on the time of the audit," she said
Tolgos said action would be taken against officers who had failed to do their duty.
Kiambu Senator Kimani Wamatangi questioned the county's financial fidelity. "Seems like money is being collected left right and center. How will that money be accounted for to ensure that it is not collected for the right reason but used for the wrong reason?" he said.
"How can you guarantee that the receipts that were not serialized are not fake creating an avenue for people to create money out of it?"
The report also showed a variance of the total receipts. While the receipts and payments of the own generated revenue amounted to about Sh141 million, the county treasury indicated the amount was Sh3.8 billion.
According to the county treasury, there were 270 invalid receipts amounting to Sh69,050, 128,881 valid receipts worth Sh2.152 billion and 40 voided receipts worth Sh1.704 billion.