Man exhumed after 37 years to be reburied next to wife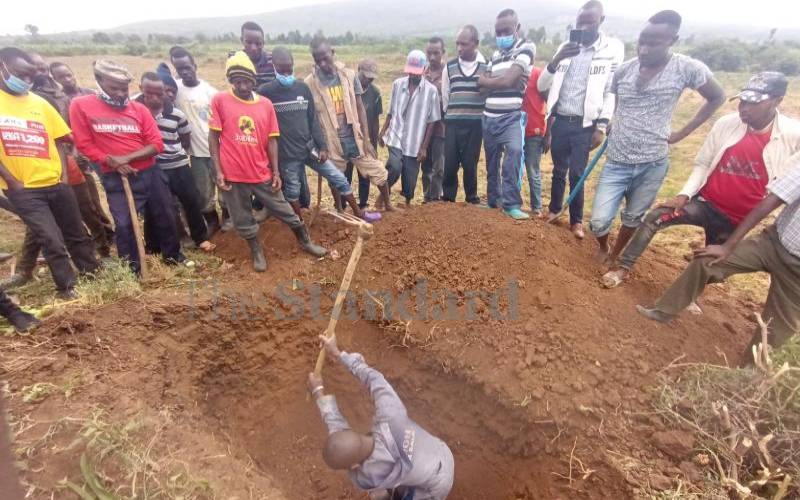 Residents of Kandutura village in Rongai, Nakuru County, were shocked on Thursday when they woke up to find members of a family exhuming the body of a man said to have died 37 years ago.
The man, identified as Gideon Kihara, is said to have died in 1984. However, his family has since moved to another land in the neighbouring Kimangu village.
The family said it wanted the relocate the remains of the man to their new home.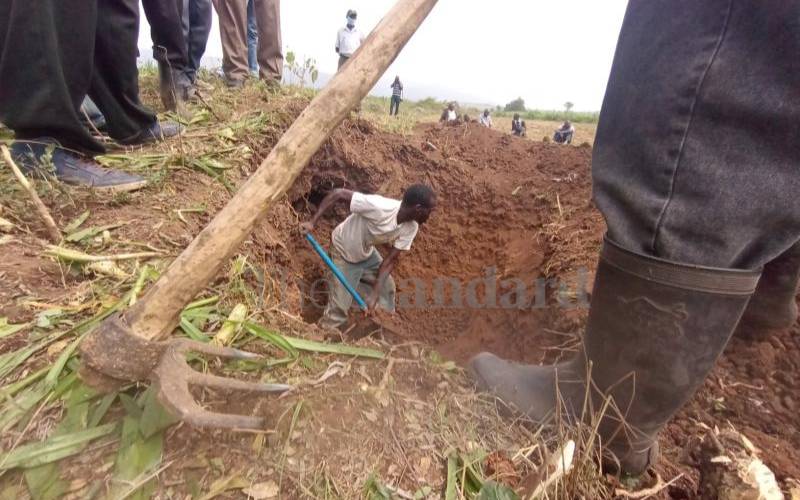 His eldest son Samson Njuguna said the decision to exhume his father's remains was reached by his family several months ago.
"We noticed part of the grave is on the road. We fear it may be dug up as the road is being constructed. That is why we decided to have his remains removed and buried afresh, in the new land where we moved to, as our sign of honour to him" said Njuguna.
The family is expected to rebury Kihara's remains later today.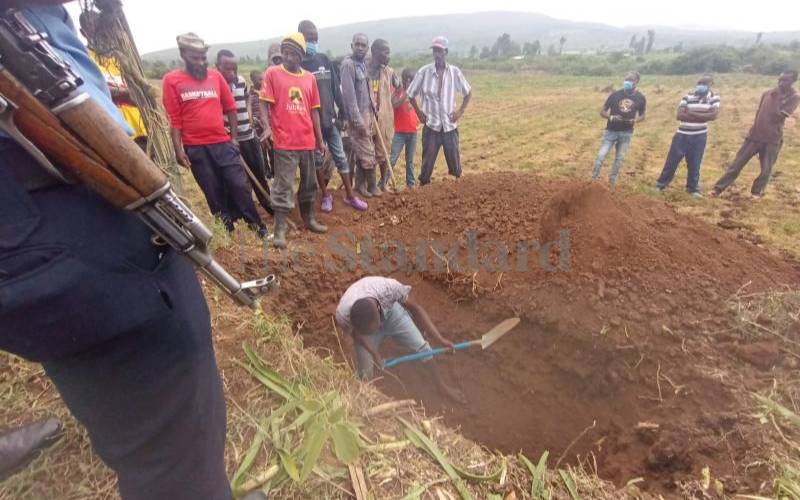 "We have already prepared his grave next to that of our late mother. They will finally rest together, next to each other," said Njuguna.
A group of local youth joined the family in exhuming Kihara's remains.
Njuguna said there will be a brief church service at his father's new grave before reburial.