Eight firearms, 197 bullets recovered from police officer's house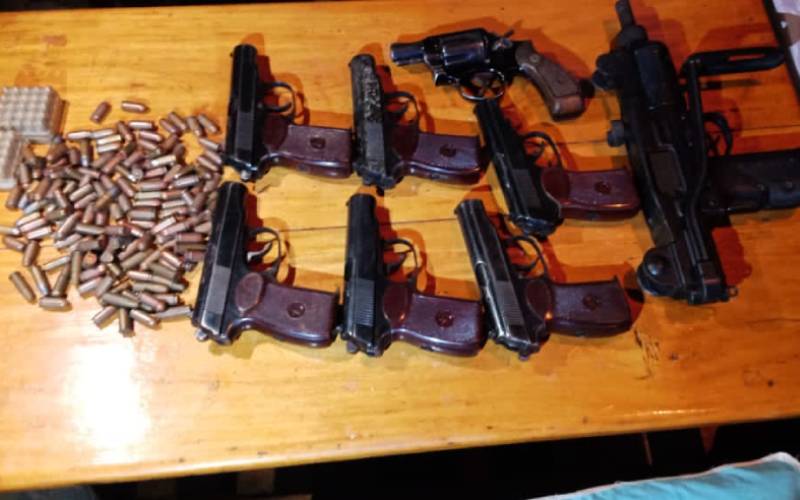 Police in Cherangany, Trans Nzoia County have launched a hunt for a police officer after eight firearms were found in his house during a raid on Tuesday, June 1.
Police said they received a tip-off from a local that the cop was in possession of many unexplained guns.
"Detectives proceeded to the suspect's home in Kerita Village in Trans Nzoia East Sub-County, where they accessed his house and recovered eight firearms," says a police report filed at the Cherangany Police Station.
The recovered firearms are an Uzi submachine gun, Smith and Wesson revolver and six Walther pistols.
Police also found 197 rounds of ammunition, a pair of smoke trousers, a jungle-green sweater, a modified swagger cane and a jungle-green T-shirt.
The suspect, who fled his home upon realising he was being pursued, is yet to be arrested.
Of late, law enforcement officers have been accused of indiscipline, including hiring their guns to criminals. The police service, however, continues to deny these claims.