Why they kill and torch houses to avenge death, settle other scores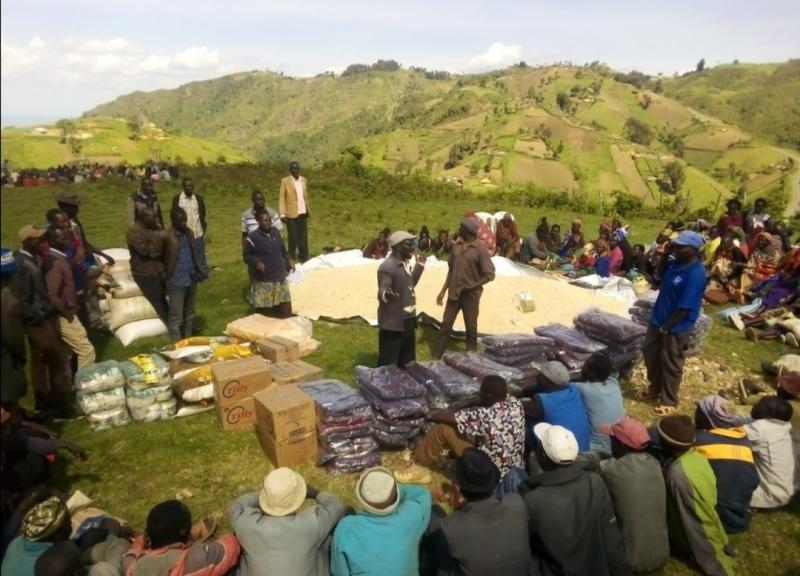 Gloom is written all over their faces. Children clutch onto their mothers' shoulders crying for food and warmth. The older children are crowded in a corner of the building, sleep on the floor.
The more than 50 families from Kisimai village, Marakwet East whose homes were last month razed, are suffering at Marichor dispensary's maternity hall.
Among the Marakwet community, an age-old 'culture' of burning houses to retaliate murder, land dispute among other conflicts is proving expensive. One victim, Vivian Jebet, says: "What happened last month is sad. It will take some time erase. All our property was reduced to ashes, thanks to the entrenched habit of burning houses when there is disagreement. The skirmishes brought back memories of Pokot raids when we would flee our homes."
Ms Jebet said the attacks were on the rise, and that it was usually brought about by issues pitting a clan or family against the other. "Our houses were burned because of a land dispute between us and another clan. Our houses have been burned two times in one month, but the attack was vicious the second time. We blame these on culture of burning houses to settle scores," she said.
Shallyne Biwott said such skirmishes made women, children and the elderly to suffer in camps and that families had been shattered. "We have children, the elderly and some sick persons. We are crowding. Communicable and waterborne diseases will rapidly spread if they erupt. The facilities are overstretched, and government should immediately come to our rescue".
Inter-clan skirmishes are always witnessed in Marakwet during rainy seasons, between March and June.
Clans that feud for decades include Kapsiren and Kabisyoi, Ketut and Kasagur, Kasegei and Katemuge, Karel and Kapkau, Kabasiran and Kapkeny, Kakisoo and Biyaa.
In neighbouring Kasagur village, Moses Kemboi is slowly picking up the pieces and together with his clan they are rebuilding.
Last year there was a protracted land conflict between Kasagur and Kapsiran clans that ended up in court. In November 2019, the court sanctioned the eviction that made police set fire on houses of a clan.
About 2,500 houses have been burned in the last two decades and property worth millions of shillings destroyed. Over 1,500 families have been displaced and hundreds killed. "Such issues as land rows should be left to Osis, the traditional council of elders. There have been instances where elders have successfully arbitrated on land issues," said Kemboi.
Mike Kirop said land disputes were worsening by the day, and that the government should do more. "To stop bloodletting and conflict there should be proper land adjudication and demarcation because all land is communally held now," he said.
Salina Chesir, a peace crusader, said on land matters the elders had been overpowered. "Each year we experience attacks, but there are times almost all clans in the region turned against the other. We are not complaining about our neighbours attacking us but ourselves," she said. She said elders should be impartial.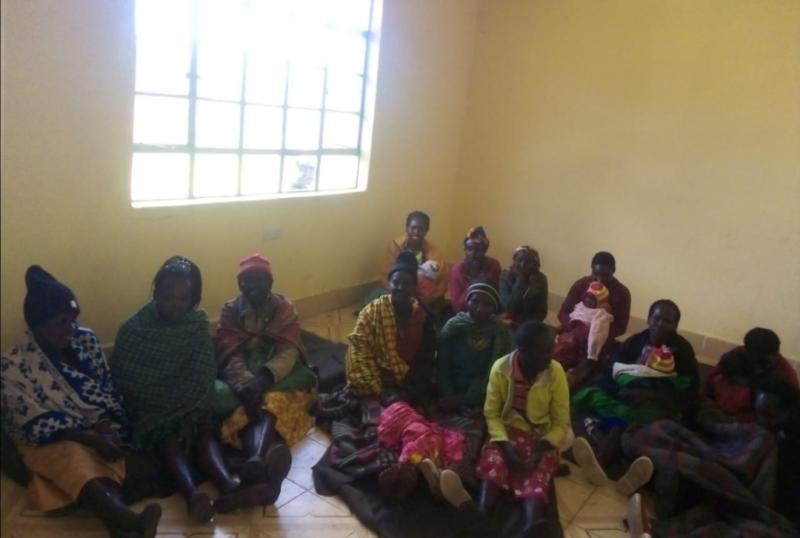 But not all arson attacks are motivated by land disputes. "In case a disagreement between individuals leads to death, the deceased's kin will set fire on the assailant's property and his entire family. This tradition has been passed on for ages," said Richard Ruto, a Marakwet elder.
"It is believed the deceased will haunt his kin if they do not avenge the killing, thus it is culturally dictated to burn houses and other property. This makes the practice widely accepted to date," he stated.
But Elgeyo Marakwet County Commissioner Ahmed Omar said the land issues in the region had been protracted. "We are not talking about one clan fighting the other but several clans launching attacks while the others retaliate. It is a vicious circle, and to worsen the matter the land in the region is communally owned," said Mr Omar.
He said influx of illicit guns and complicit chiefs and their assistants was complicating the matter. "We are at times left in dilemma because pressure from community wants the elders to arbitrate the matter. But on several occasions this has proved futile," said Dr Omar, adding: "We are also facilitating elders to lead in arbitrating the matters, especially those not in court. But we shall firmly implement court decisions."
Security personnel, local leaders, the clergy and council of elders agree that the skirmishes are a threat to peace and development.
The leaders held peace and conciliatory meetings to calm the situation, warned residents against dragging the whole clan in matters involving individuals.