Coast guards finally arrive in troubled Lake Naivasha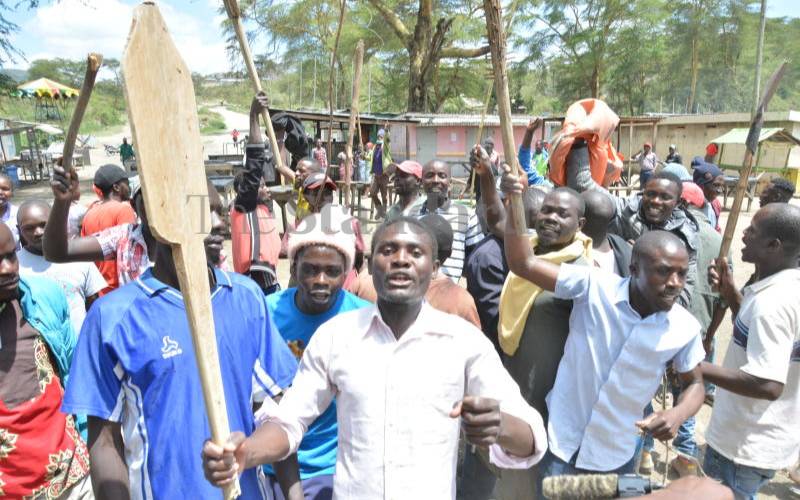 The fishermen around Lake Naivasha have a reason to smile following the arrival of Coast guards in the troubled water body.
The unit from Kenya Coast Guard Service is expected to boast patrols around the lake where illegal gangs have taken over the fishing activities leading to clashes between them and the licensed fishermen.
The move comes barely a week after tens of fishermen held a demonstration to protest theft of their nets and catch by the illegal gangs.
For the last year, authorities say tens of youth have raided the lake with undersized nets raising fears that the fisheries sector could collapse.
Naivasha sub-county commissioner Mutua Kisilu said that the first team with a patrol boat had already set base at Kenya Wildlife Service (KWS) offices in Karagita ahead of the patrols.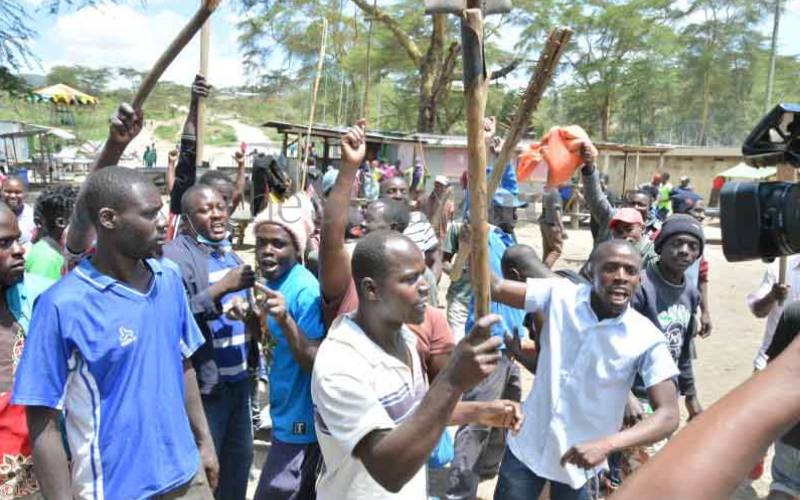 "For long we have pushed to have the guards at the lake to address the issue of illegal fishing and we are glad that they are finally here," he said.
The commissioner admitted that the fisheries office was overstretched by the current crisis terming the arrival of the guards as timely. "The number of the illegal fishermen in the lake has continued to rise and the arrival of the Coast guards will help stem this."
The sub-county fisheries officer Nicholas Kagundu said that a meeting between the department and the guards had been organized to plan for the patrols in a bid to save the troubled water body.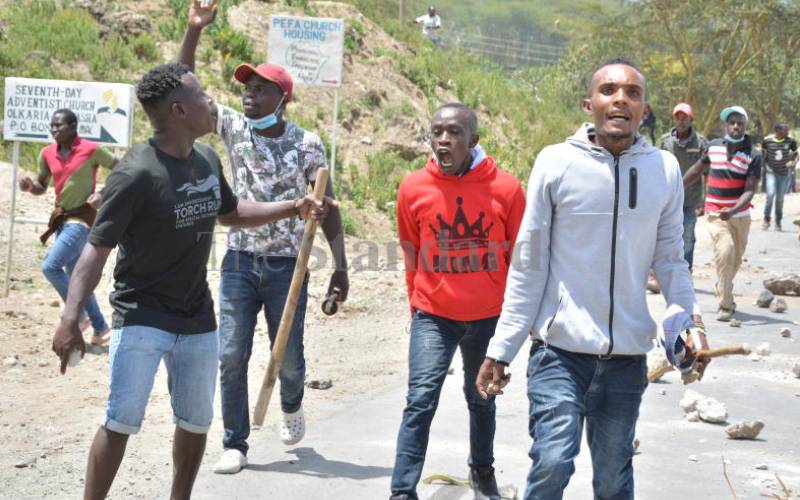 "The first team from the Kenya Coast Guards Service has arrived and we are looking forward to working with them to address the current crisis facing the lake."
Earlier, the licensed fishermen had clashed with the gangs in Central and Kamere landing beaches due to the theft of their nets and fish. The traders called on the county government to intervene.