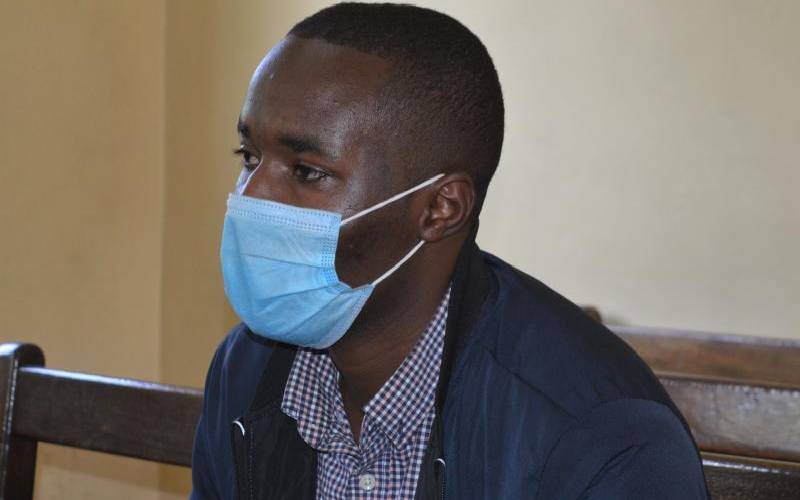 A man charged with the murder of university student Eunice Njeri in Njoro has been released on a Sh300,000 bond.
Detectives investigating the case had opposed his release arguing that Eric Maingi should be locked at the Nakuru GK Prisons until the trial is completed.
But on Tuesday, Justice Teresia Matheka ruled that there were no compelling reasons to detain the accused because there was no evidence that the alleged threats to the deceased's mother were reported to the police.
Justice Matheka added that there was no evidence that the calls were related to the murder case or the accused person.
"The accused has been in custody since his arrest on February 19, the police can thus investigate the calls and trace their whereabouts and take appropriate action," ruled Matheka.
She released Maingi and ordered him to deposit his passport in court even as she barred him from contacting any of the witnesses.
Maingi is accused of killing Njeri, 22, on the night of December 6, 2020 in Njoro Sub-county within Nakuru County.
Njeri was a fourth-year student pursuing Bachelor's degree in Clothing, Textile and Interior Design at Egerton University.
Njeri's body was found dumped in shallow waters of River Subuku in Njoro on December 7, 2020.
A postmortem examination conducted by Dr Wangari Wambugu at the Egerton University Funeral Home on December 10, 2020, showed that Njeri died of strangulation.