Fear as village is turned into dumping site for bodies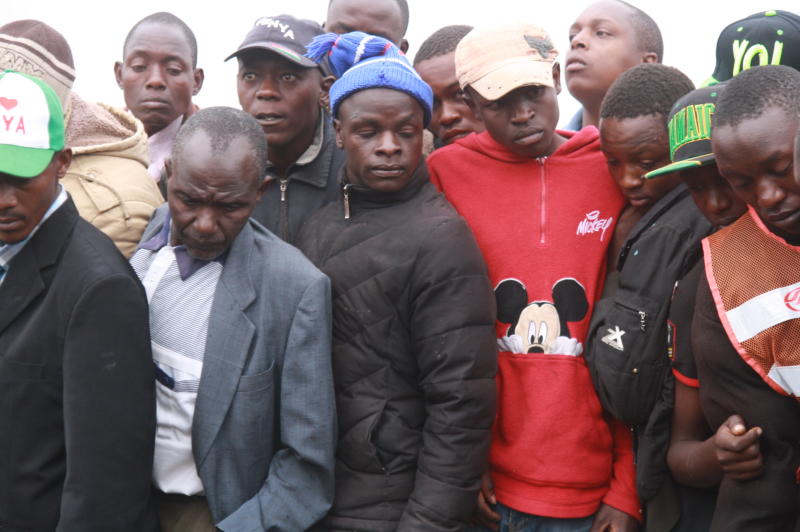 Residents of Longonot in Naivasha are up in arms over increased cases of dumping of bodies in the area located off the Naivasha-Mai Mahiu road.
They noted that they were recording at least three cases every month with the victims murdered elsewhere and the bodies ferried to the sparsely populated area.
This came as another victim was dumped in Governors Camp, a few kilometers from Mai Mahiu IDP camp.
This brought to six the number of persons who have been dumped in the area in the last two months.
According to a resident, John Kubai, the body was dumped at the scene on the wee hours when it was raining before the car sped off.
He said that the body of a smartly dressed man who does not hail from the area had a deep wound on the back of his head.
"We are now living in fear and are suspicious of any new car as this area that has been turned into a dumping field for bodies murdered elsewhere," he said.
Naivasha OCPD Samuel Waweru said that initial investigations indicated the victim died from injuries caused on the back of his head.
"The body has been collected and taken to area mortuary awaiting identification and it's obvious the murder was committed elsewhere," said Waweru.
According to the chairman of the Jikaze IDP camp in Mai Mahiu, Mohammed Maina, some of the bodies recovered in the past had decomposed, a clear indication that they could have overstayed there.
He said that it was normal for them to stumble on bodies every month, adding that many were not known in the semi-arid area.
"We believe these bodies are ferried from different locations in the country and dumped here along this busy highway that is used by heavy commercial vehicles," he said.
On her part a resident Christine Ndinda called on the government to investigate the incidents saying that many of the former IDPs were living in fear.
"Most of these bodies are found by children and this is traumatizing and we should be told who is doing all this," she said.