Scores injured as licensed, illegal fishermen clash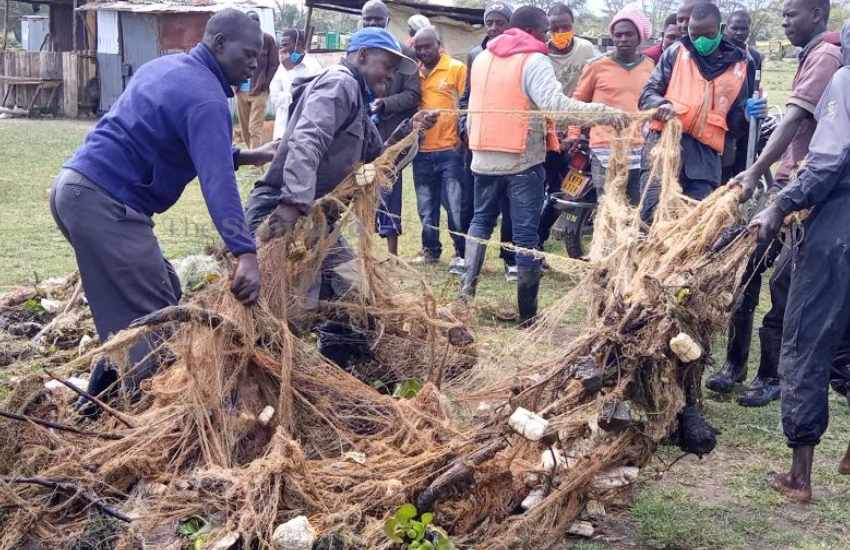 Several people were injured and boats damaged following a clash between fishermen and poachers around Lake Naivasha.
Following the incident, security officers announced a major crackdown against tens of illegal fishermen who invaded the lake in the last year.
This came as the fishermen raised concern over theft targeting their nets and catch by the gangs who have taken over the lake.
In the last couple of months, some gangs have taken over control of sections of the lake, fishing on breeding grounds and using undersize nets.
According to Naivasha Sub-county Commissioner Mutua Kisilu, a group of youth had attacked licensed fishermen leaving scores injured.
He said during the incident, the youths stole three boats which were later recovered by security officers.
"We have a gang of youth who think this lake is private property and we shall deal with them as per the law," he said.
Kisilu admitted that the gangs were now a threat to the fisheries sector, but was quick to add that a joint security team had been formed to address the crisis.
"We shall soon be conducting a crackdown to weed out criminals," he said.