County invests Sh25 billion in health projects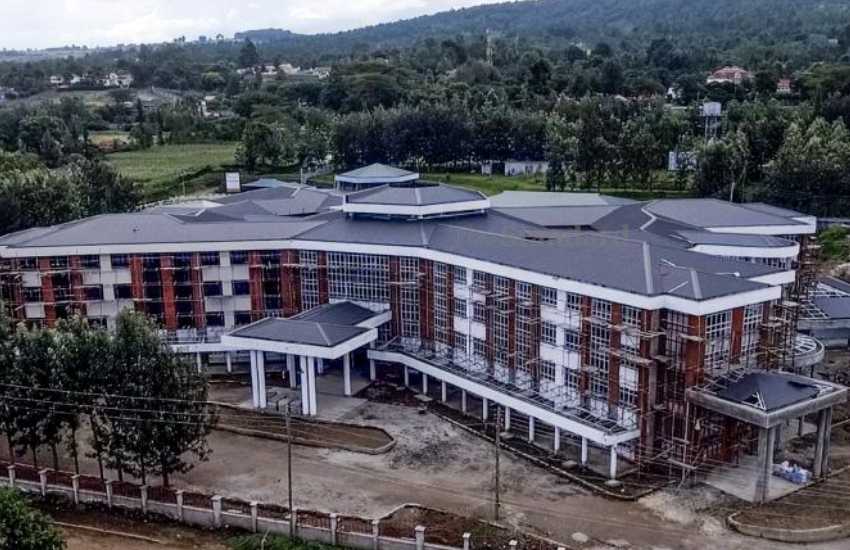 Nakuru County Government has in the past four years invested over Sh25 billion in healthcare and this has improved services, according to Governor Lee Kinyanjui.
In his last state-of-the-county address, Kinyanjui said health sector has been in focus from the beginning of his tenure, and investing in it has played a major role in the fight against the Covid-19 pandemic.
The county has allocated Sh6.3 billion to the health sector every year. "This has enabled my administration to extend health services to the rural areas," said the governor.
"We have so far managed to operationalise 13 new health facilities and 26 are at various stages of construction. The Level 2 and Level 3 hospitals have been critical to most of our people when they fall ill because that is where they first go," said Kinyanjui.
Among the major projects in the department is the Sh300 million Naivasha Sub-County hospital that is almost complete.
The county has undertaken the project in conjunction with Kenya Electricity Generating Company following a Presidential Order.
A Sh650 million outpatient wing is also at an advanced stage at Nakuru Level 5 Hospital. On average, 2,000 patients visit the hospital daily.
"The Inland Container Depot, upcoming Naivasha Industrial Park and the Standard Gauge Railway, means the demand for health services in Mai Mahiu and its surrounding is set to shoot. We have invested Sh160 million in the new Mai Mahiu Hospital," said Kinyanjui.
Take a quick survey and help us improve our website!
Take a survey
The construction of the facility which will also have staff houses began earlier this year.
With the growing number of cancer patients, the county government in conjunction with the national government has invested another Sh500 million in the construction of a radiology center at Nakuru Level 5 Hospital.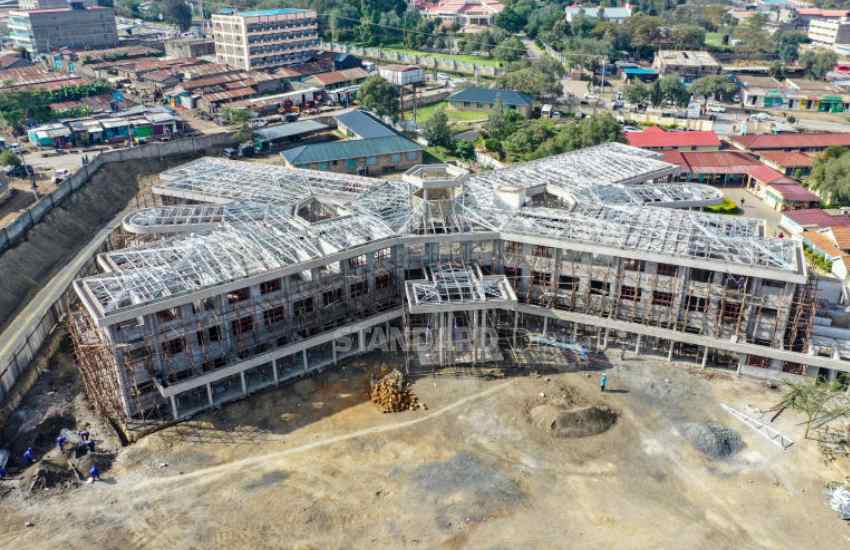 "This project is almost complete while staffing and equipping have started. It will have brachytherapy, linac and CT Simulator machines to treat various forms of cancer. It will complement our oncology centre which has served at least 30,000 people since May 2018," said Kinyanjui.
New theatre
To ease pressure on Nakuru and Naivasha hospitals, the county government constructed a new theatre that is already operational with a Sh40 million maternity wing almost complete at Gilgil Hospital.
"Last month, we commissioned the upgrade of Njoro Hospital to a Level 4 facility at a cost of Sh157 million. In the same sub-county, we are constructing a Sh25 million Taita Health Center in Mauche," said Kinyanjui.
The county is also constructing a 150-bed maternity wing at the Elburgon Hospital which will cost Sh40 million. It will house theatres, laboratories, X-rays and ultrasound, pharmacy and essential maternity services.
In Molo, a Sh200 million upgrade of the Level 4 hospital is on course. The facility has been critical in handling emergency cases.
"A Sh100 million Olenguruone Hospital in Kuresoi South is taking shape. In Bahati Sub-County, we have completed the construction of the Sh30 million Githioro Health Center in Dondori Ward," he said.
The health department has also invested in a recently commissioned fleet of 30 ambulances which are centrally managed. Five of them have advanced life support equipment.
An additional 500 health workers have also been hired in the new health facilities.
Agriculture
The county government has also made notable investments in the agricultural sector. In the dairy sector, the farmers were given a boost through mechanising their operations at a cost of Sh13.5 million.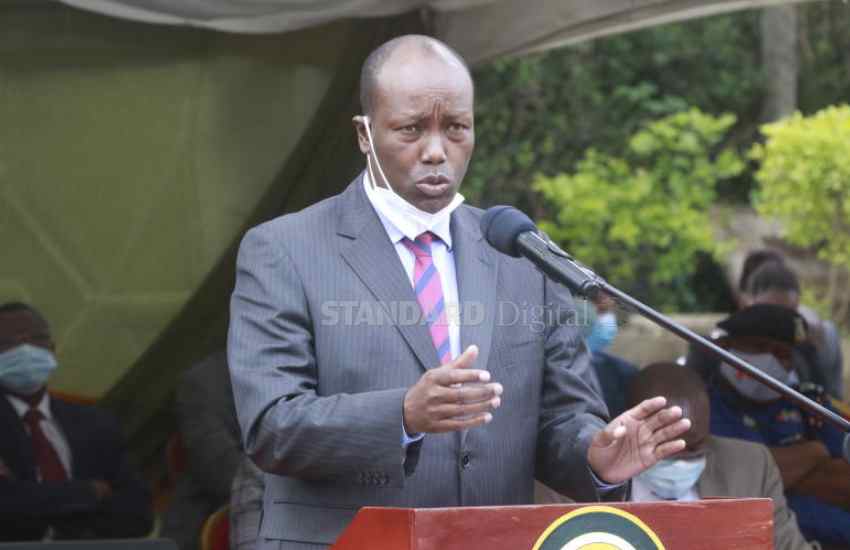 To boost livestock production through quality breeding, the county government has distributed bulls, goats and rams to farmers at a cost of Sh21.5 million. A chicken stimulus project has also been kickstarted.
"We released Sh200 million last year for the purchase and distribution of pyrethrum seedlings. We target to have 1,500 acres under pyrethrum and this year surpassed the 1,000 acres mark," said Kinyanjui.
The trade department has also received a considerable share of the county's budget with projects costs running into hundreds of millions of shillings spread across the county.
Among the projects are the Naivasha Wholesale market whose first phase has been completed at a cost of Sh150 million and the recently opened Olenguruone Market which was constructed at a cost of Sh12 million.
In partnership with the national government, Kinyanjui's administration is undertaking a Sh650 million market in Kisulisuli.
Other markets are under construction in Karai, Subukia, Elementaita, Salgaa, Olrongai, Karunga, Kabatini and Keringet.
The transport department was last year allocated Sh50 million for a bus park along Mburu Gichua Road. Construction is in progress.
The department also received Sh100 million for traffic lights installation ahead of upgrading the town to city status.
"We are glad that the national government is upgrading the Rironi-Mau Summit highway into a dual carriageway at a cost of Sh160 billion. This will create jobs for our youth," said Kinyanjui.