Father of 17 pleads for help as life pushes him to the edge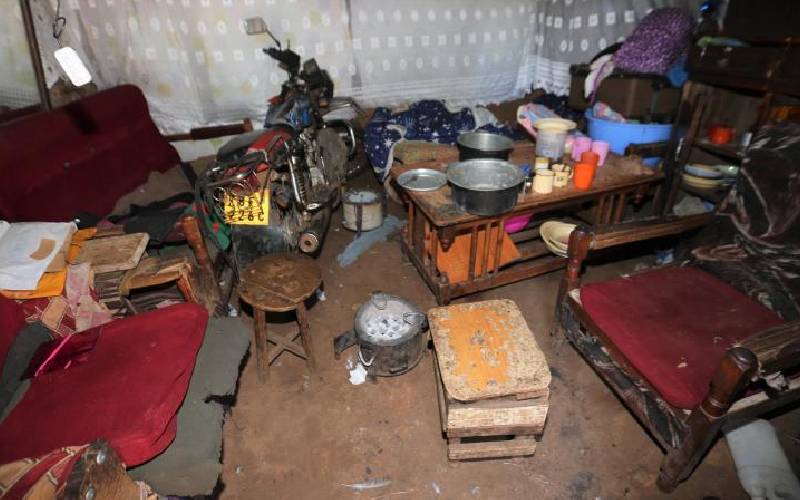 Michael Karanja, 63, has 17 children. It was during the birth of his last-born child that he lost his wife. That was 10 years ago.
In honour of his departed wife, Karanja, a resident of Pioneer estate in Eldoret Town, decided to raise his children as a single parent. And he has had his fair share of struggles.
He is now sickly and jobless but the burden of fending for the extended family weighs heavily on him.
Karanja lost his wife Beatrice Waithiegeni seven hours after delivering their last-born daughter in 2011.
He bitterly recounts the fateful day like it was yesterday. His wife developed complications minutes after delivering at dawn in their tiny house. Several years later, he wishes she had delivered in a hospital.
"It was on August 1, 2011, at around 4 am when she gave birth. Immediately she started complaining of pain in her abdomen. I had to rush her to Pioneer Sub-district Hospital," he told The Standard.
He said doctors referred her to the Moi Teaching and Referral Hospital. Three hours later, she died.
Take a quick survey and help us improve our website!
Take a survey
Karanja says this was his lowest moment in life. Without anyone to help him, he had to take up the role of caring for his baby girl and the other children.
School dropouts
"As you can see, I live near the road. I would sometimes ask passers-by or my neighbours to help me change my daughter's diapers as my other children would always leave early in the search of food. My elder children helped me out when I had to go to work though I was always worried when I was away," says Karanja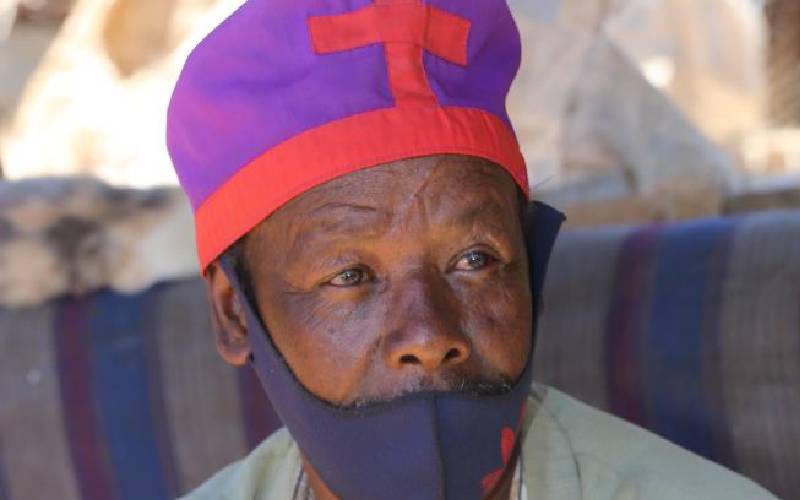 At that time, he says, he worked as a matatu driver but after losing his job, he switched to work as a Boda Boda rider and was always a call away from his children.
Karanja says despite his best efforts to educate his children, they dropped out of school and were forced to fend for themselves often on the streets of Eldoret town.
"I could not provide for my daughters and some of them went to the streets to beg for money. In their teenage years, they fell prey to men who impregnated them and some got married," he says.
Single parent
Being a single parent, he could not counsel them adequately and pleas to his neighbours for support never came through.
He now has 13 grandchildren who have sought refuge in his shanty because their parents are not able to take good care of them.
"My daughters are now adults and have got married. I am left with these two girls. Unfortunately, their situation is not pleasing to talk about, and I have to also take care of my 13 grandchildren. Most of them have been victims of domestic violence while others cannot afford the basic needs due to lack of employment," Karanja adds.
Karanja says he was diagnosed with diabetes and hypertension in 2015, worsening the situation for his family as he was forced to abandon his job.
He adds that due to health complications and poor eyesight, he had to abandon his Boda Boda job and stay home. He survives on donations from the church and his neighbours. His eldest child is 38 years old while the youngest is 10 years.