Bandits kill KDF soldier in night attack at military camp in Baringo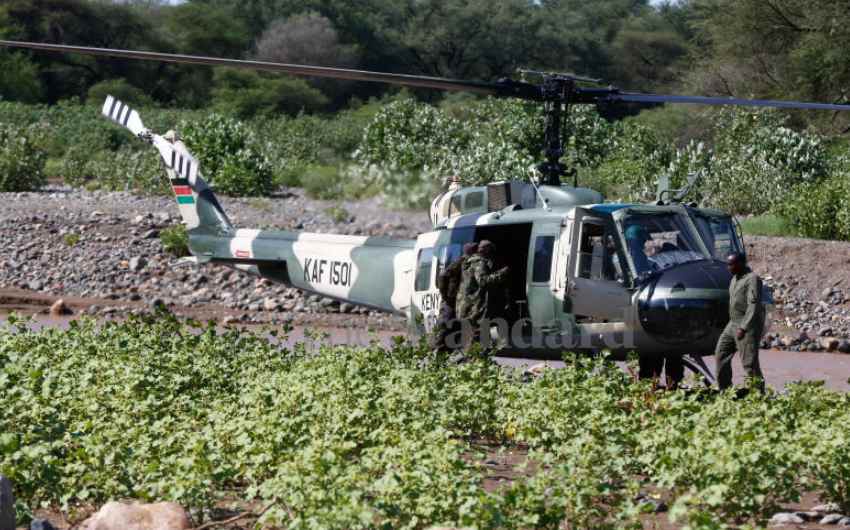 Tensions remain high in Baringo South following the killing of a Kenya Defence Forces (KDF) officer by bandits in Mukutani on Thursday, April 15.
Armed bandits are said to have raided a military camp in Mukutani, Marigat Sub-county at around 8pm.
Confirming the night raid, area chief Mr Benjamin Lecher said the camp is home to a contingent of security officers including the General Service Unit (GSU), Rapid Deployment Unit (RDU), and KDF officers.
"The soldier was killed in a firefight. His body is still lying at the camp. There is still tension in the area," said Lecher.
The attack comes just days after the government, through the Rift Valley Regional Commissioner (RC) George Natembeya, announced the resumption of a security operation in the area.
On January 17, Emadau Tebakol, a GSU Operation Commander was killed by bandits in Kapedo – a troubled area at the border of Baringo and Turkana.
Tebakol was shot dead by suspected bandits who had laid an ambush at Ameyan Bridge. The commander was from a peace meeting with security personnel and locals.
In a speech recorded in a video captured by one of the residents, Tebakol called on the locals to join hands with the security officers.
"Let's join hands, we will win this war. The camp here has been with you for long and if we join hands no enemy will penetrate. We have also deployed additional Rapid Deployment Unit (RDU) officers. We now have a great team. The enemy cannot prevent us from having children in school. Learners should be in school starting tomorrow," said Tebakol in his last public engagement.
More to follow...