Desperate Baringo children suffer acute malnutrition
In November last year, a photograph of a 17-year-old girl from a village in Baringo went viral.
The image of the feeble-looking teenager whose age did not match her weight made some think that she was a five-year-old child.
After well-wishers intervened, the girl was taken to Baringo County Hospital where healthcare workers said she was suffering from acute malnutrition.
The girl responded well to medication and improved nutrition and was admitted to a local school.
Unfortunately, her case is not an isolated one.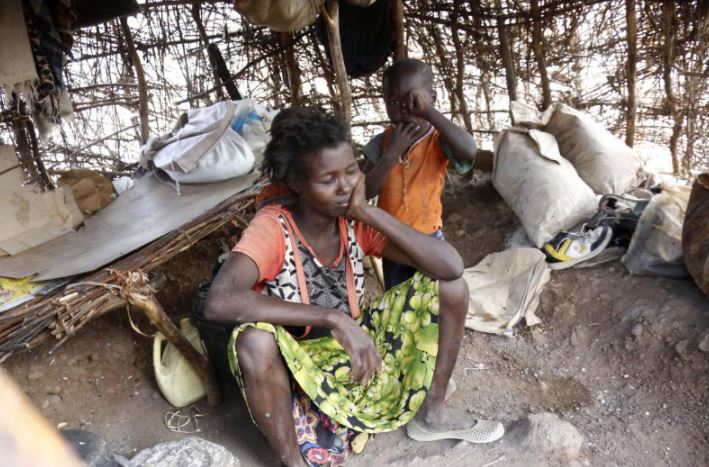 Baringo is one of the counties where malnutrition prevalence remains alarmingly high and poses the greatest threat to child growth and survival.
There are huge disparities in terms of affected areas with Tiaty, pockets of Baringo South, Baringo North and Mogotio sub-counties recording the highest incidents of malnutrition.
Studies have revealed that safe and adequate nutritious diets are not easily accessible and adequately utilised by most households as 33.7 per cent of them consume less than the five recommended food groups.
Take a quick survey and help us improve our website!
Take a survey
Children aged between six and 59 months and women of reproductive age (15 to 49 years) are the most affected.
Over 20 per cent and 9.3 per cent of children aged between six and 59 months in Tiaty, and Baringo North and South, respectively, are acutely malnourished.
Baringo County's Nutrition Action Plan 2019-2023, which was posted on its website on Wednesday, indicated a acute malnutrition rate of 9.3 per cent in Baringo North and South (which ranked as medium) and a severe acute malnutrition rate of 2.3 per cent in children aged 6-59 months.
The survey classified the county between medium and very high phases of stunting, with Baringo South and Marigat at 28.1 per cent and Tiaty highest at 40.1 per cent.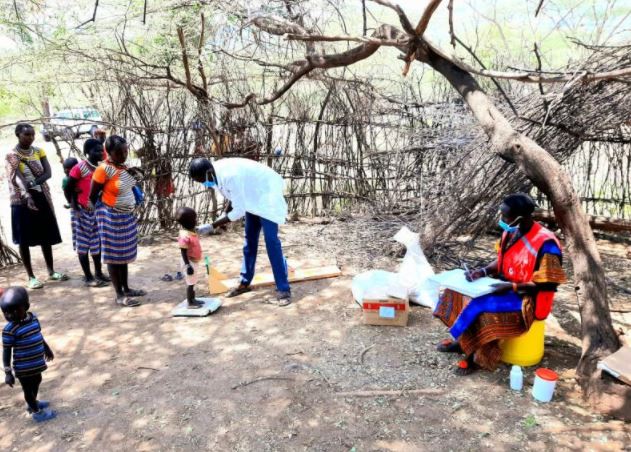 Stunted children
"Baringo County has a high proportion of stunted children aged between six and 59 months," read the action plan in part.
It revealed that only 31.6 per cent of children are exclusively breastfed for six months with only 16 per cent continuing with breastfeeding after six months.
It was further revealed that only 26.2 per cent of children aged between 6 and 8 months are introduced to complementary foods appropriately.
Child-feeding practices further deteriorate with only 31.9 per cent of children aged 6-23 months consuming a minimum acceptable diet.
With the high levels in malnutrition, the Department of Health expressed concerns saying the situation paints a bleak future due to the accompanying negative effects that include increased cost of health care, increased expenditure on education, and decreased productivity.
The survey indicated that the causes of the persistently high levels of malnutrition in the county are multi-faceted.
Poor maternal, infant, and young child nutrition practices with exclusive breastfeeding rate in the county was recorded, while food accessibility and consumption is also poor across the county.
Poor nutrition among women of reproductive age was reported to lead to poor birth outcomes and complications during delivery.
"The high rate of malnutrition in Baringo County is further complicated by other social and cultural economic challenges, including a high nutrition knowledge gap in the community, rampant disease outbreaks, insecurity and cyclic drought seasons which altogether complicate nutrition and food insecurity in the county," read the action plan.
It revealed that over the years, nutrition services have received low attention as evidenced by funding gaps and human resource allocations from the county government.
Poor feeding habits were reported in women of reproductive age in Tiaty and Baringo North and Baringo South.
Over 66 per cent and 34.9 per cent of women in the sub-counties allegedly consumed foods from less than the five recommended food groups. The poor feeding patterns were noted to contribute negatively to child wellbeing.
Thirty-four per cent of households in Tiaty allegedly consume food from less than the three recommended food groups. These poor feeding patterns have a negative impact on birth outcomes, including low birth weight.
To address the issue of malnutrition, the County Department of Health undertook to develop a five-year strategic county nutrition plan in line with the Kenya Nutrition Action Plan 2018/ 2022.
County officials indicated that they are currently implementing the High Impact Nutrition Interventions (HINI) package of interventions of 2010.
A raft of measures, including the scaling-up of the full package of HINI, is necessary to mitigate the negative effects of under-nutrition.
Ann Kimwa, the County Nutritionist said there are ongoing interventions to address malnutrition in the county.
She revealed that all health facilities have been scaled-up to offer the HINI package for the community to access nutrition services.
"Integrated outreaches to sites not reachable to health facilities and nutrition surveillance and screening for malnutrition in hot-spots areas is ongoing," she said.
To prevent malnutrition, a multi-sectoral approach has been put in place by the county where all nutrition-sensitive interventions are implemented at the community level to address underlying causes.
Kimwa said there is need to increase the number of nutritionists for quality access to nutrition services at all levels from the community to health facilities.
"There is also need to increase funding to the health and nutrition departments to implement nutrition-specific activities to address immediate and underlying causes of malnutrition," she said.
Third Covid-19 shockwave
Kenyans residing in these five counties can visit each other, but cannot leave the counties, neither can they be visited.