Lobbying for Kericho Deputy Governor's seat begins in earnest
RIFT VALLEY
By Niko Tanui | Mar 26th 2021 | 3 min read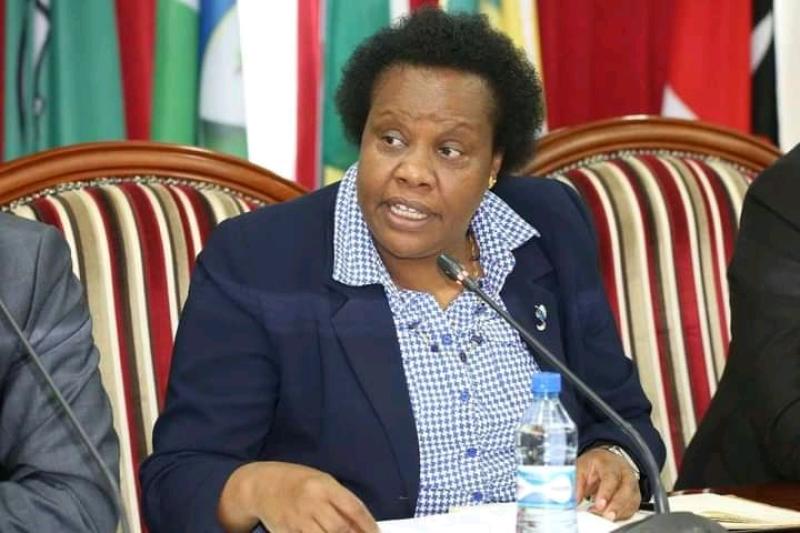 Just a day after the burial of Kericho Deputy Governor Susan Kikwai, Governor Paul Chepkwony settled on the County Executive Committee member Lily Ngok for the post.
This was in line with the local leaders' wishes to have another woman from the Kipkelion East constituency occupy the seat.
Kikwai, who was buried at her father's farm in Tugunon, Kipkelion East Constituency on Tuesday, died on March 20 due to Covid-19 complications.
"In considering this nomination I have taken into account the fact that the late Susan Kikwai hailed from Kipkelion East Sub-county and hence the nomination addresses continuity in the distribution of elective seats and gender balance," said Chepkwony yesterday.
In a letter, the governor urged County Assembly Speaker Dominic Rono to expedite the vetting process of the nominee for continuity of business.
Earlier, Deputy Governors Forum Chairperson Caroline Karugu had asked Chepkwony to consider replacing Kikwai with another woman, saying it would be a big honour and respect to the departed deputy governor.
"Since 2013, Governor Chepkwony empowered the office of the DG by appointing Kikwai to be the leader of the government. Therefore, on behalf of Kenyan women, we implore the governor that in memory of the late Kikwai, he should consider appointing yet another female deputy governor," Karugu said.
Kericho Senator Aaron Cheruiyot threw his weight behind the clamour for another woman DG.
"Sometimes the voices of women are not properly heard, that is why I have to add mine. The first thing the governor should do is make sure that he retains the position for Kipkelion residents but most importantly, the position should be reserved for a woman with the same qualities as Kikwai," he said.
Leader of Majority at Kericho County Assembly Hezron Kipng'eno had also kicked off the debate when he said it was the wish of majority members that Kikwai be replaced by someone from Kipkelion East constituency where she hailed from.
"We are requesting the governor that when the time comes to fill the gap left behind by Kikwai, the replacement should come from the larger Kipkelion East Constituency because she held the position on behalf of the area residents," he said.
His sentiments were echoed by Kipkelion East MP Joseph Limo, who said he was among the leaders who supported Kikwai's choice as deputy governor ahead of the 2013 General Election, a time when a section of Kericho residents were opposed to Chepkwony's choice.
"There was a lot of resistance with some of Kikwai's critics claiming she wasn't a Kipkelion resident. We had to prove the critics wrong. Now we would appreciate it if he will pick her replacement once more from Kipkelion," Limo said.
Belgut MP Nelson Koech expressed confidence that Chepkwony would make the right decision.
"The governor is a good judge of character. I have confidence that he will once again settle on a deputy governor with the right leadership qualities," he said.