Stray lions kill four people in Narok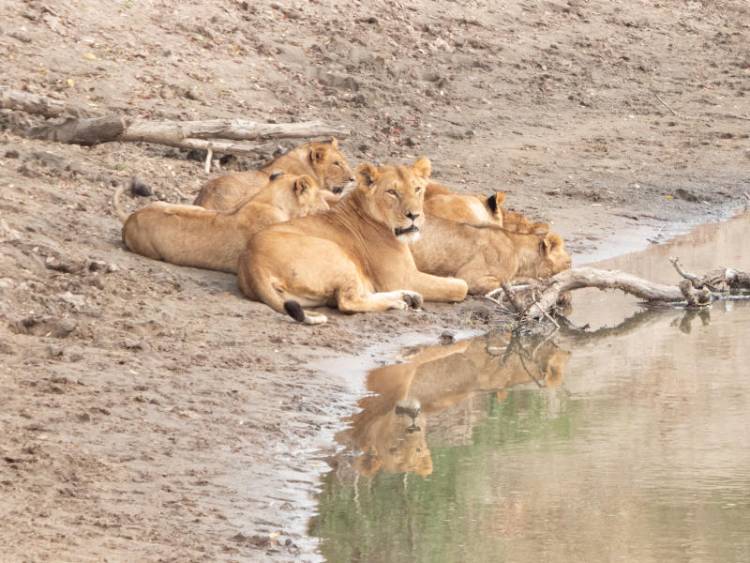 Stray lions from the Maasai Mara National Park have killed four people and two others seriously injured after straying into communal land.
The pride of lions from the world's famous destination that is home to the "big five", terrorised villagers in Talek communal land, also injured a number of cattle.
The pastoral community has since called on the Kenya Wildlife Services (KWS) to move with speed and avert the simmering human-wildlife conflict that is now posing a threat in the region.
They called on the service to compensate victims of wildlife attack.
Narok county commissioner, Mr Evans Achoki said the security team has taken up the matter with the KWS that is expected to deploy more officers in the region to protect the public from attacks.
"As security committee, we aware of the ongoing human-wildlife conflicts in areas near Masai Mara Game reserve. We are in talks with KWS and more officers will be deployed in the affected areas soon," said Mr Achoki.
A resident, Mr Peter Lenarok said eight people have been killed by lions in the past four months in various villages in Talek that is bordering the park.
Take a quick survey and help us improve our website!
Take a survey
Two people who were recently attacked by the lions are nursing serious wounds and several herds of cattle and goats preyed on by the predators.

Mr Lenarok revealed that instances of human-wildlife conflict have been on the rise since the beginning of this year and that the government should act.
He claimed that the lions have become a menace to the community who have been coexisting with wildlife with a minor being mauled by the "King of the jungle" last week while herding his father's flock.
"The wildlife agencies and county government should intervene before the residents take the law into their own hands," warned Lenarok.