Kapenguria MP Samuel Moroto arrested in controversial Chepchoina Settlement Scheme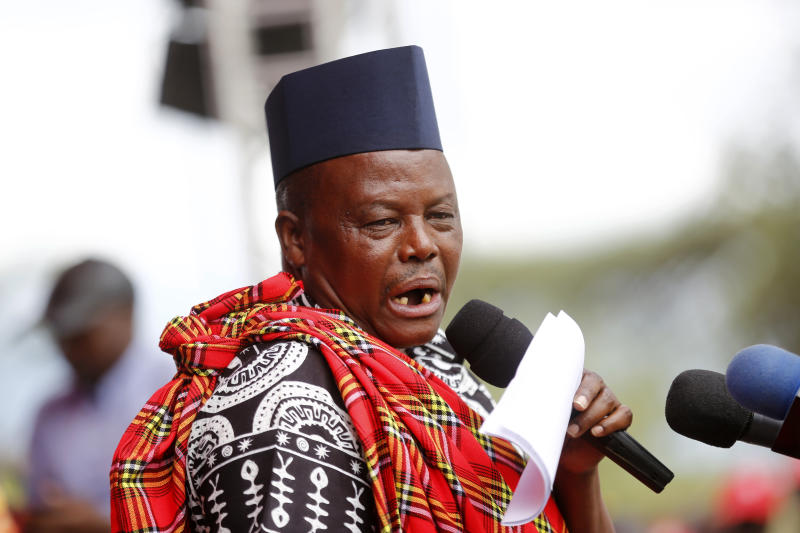 Kapenguria MP Samuel Moroto was on Sunday evening arrested while visiting families evicted from the controversial settlement scheme in Trans-Nzoia County.
The MP had visited the affected families camping at Katikomor market when he was arrested by Criminal investigation officers from Endebess Sub County led by Endebess DCIO Peter Ochieng.
Source told the Standard that the MP had spent part of day accessing the plight of the evicted families when the officers bounced on him.
He was headed to Kitale when he was stopped at Robinson area and ordered to surrender.
"The officers blocked our car and said the MP is under arrest. The officers claimed they had a warrant of arrested dated back in 2017," an aide of the MP told the Standard.
After the arrest, the MP was driven to Endebess police station where he is currently held.
"It is true that the MP has been arrested and is being held at Endebess police station. We were with the MP when they arrested him," said a Kitale based journalist told the Standard.
The standard could not establish the reason behind the MP's arrest.
Heavy armed police officers on Saturday night launched an operation at Chepchoina phase two area displacing over 600 families.
The government action is to get rid of illegal settlers at the scheme to pave way for legitimate beneficiaries.
Those affected are mostly from West Pokot who invaded the land which had been allocated to squatters over three decades ago.
Combined security forces including General Service Unit GSU had been deployed to evict illegal settlers in Kaboto area.
The officers ordered the families to move out before torching and destroying houses.
Some of the affected families have crossed the border to seek refuge in Uganda.