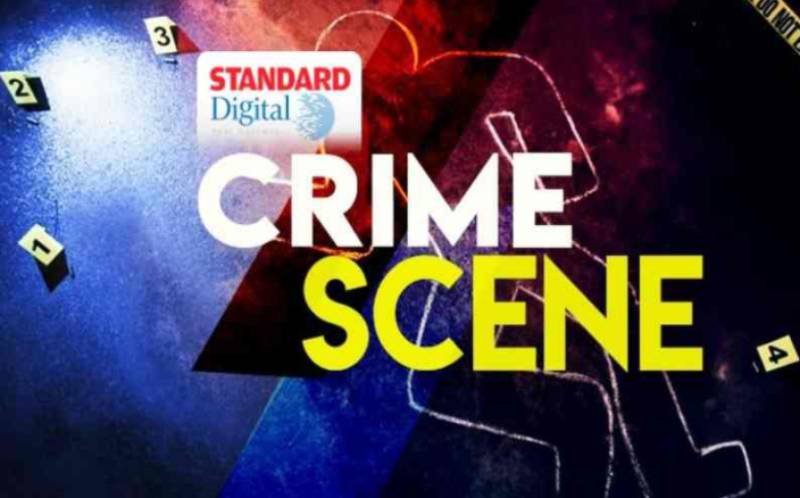 A four-day search for a missing taxi driver in Naivasha ended on a sour note after his badly mutilated body was discovered dumped near Gilgil town.
The body of Isaac Thumbi Njuguna was found in a thicket 2kms from the town with his car missing.
Fear and anger gripped area residents and fellow drivers as police moved in to trace his car which he recently acquired and had been using around Naivasha town.
His body that had been partially eaten by wild animals had injuries on various parts of the body inflicted by blunt objects, according to preliminary police investigations.
Njuguna went missing on Tuesday last week after he was hired by unknown people to ferry them to Gilgil leading to a major search for him.
According to Gilgil OCPD John Ondit, police were informed by the public about a body that had been spotted off the Nairobi-Nakuru highway.
He said that they managed to recover some identification documents and traced his home area in Naivasha.
"Our counterparts from Naivasha have taken over the case and we suspect that the deceased was murdered elsewhere before the body was dumped in Gilgil," he said.
Meanwhile, two people died and four others were seriously injured following an accident involving a van along the Moi North Lake road in Naivasha.
The two men were confirmed dead on arrival at Naivasha sub-county hospital where they had been rushed following the early morning accident near Great Rift Valley Lodge.
The private van was ferrying the passengers from Kasarani estate in North Lake to Naivasha town on Sunday morning when the driver lost control and rolled several times.
Naivasha OCPD Samuel Waweru confirmed the incident adding that the driver of the ill-fated car was among those who were seriously injured.
He said that the driver was speeding and as he tried to maneuver a corner along the road, he lost control of the van.
"This was a self-involving accident where the driver of the van lost control leading to the death of two people while three others have been admitted to hospital in serious condition," he said.