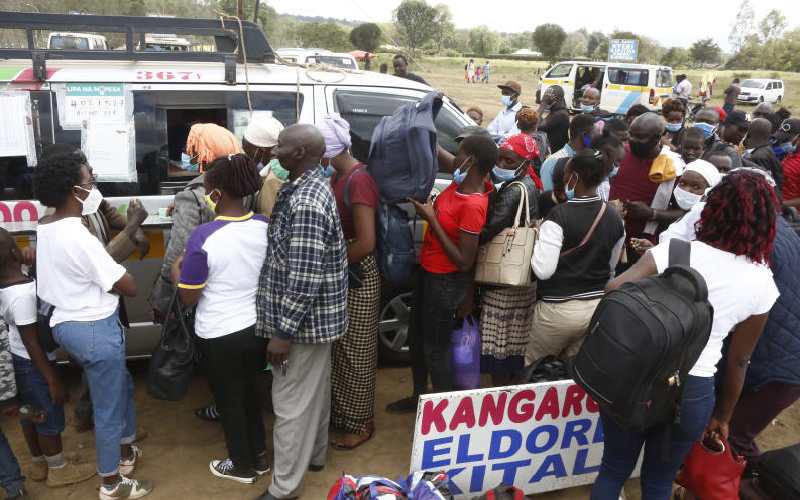 This year has largely been a sad, frustrating and lonely one to many because of the Covid-19 pandemic and its effects on the economy.
And many urban dwellers are now longing to see their families for Christmas.
A large number, who fear catching the coronavirus, are simply not taking the risk of going to their rural homes to visit relatives this year and will be staying put in the cities and urban centres.
But for others, the thought of spending Christmas without their loved ones is just too much.
Authorities are of course trying to dissuade people from meeting up, but many seem eager to break the Covid-19 restrictions to be with friends and relatives.
Emmanuel Juma is a worried father, he is stranded in Nakuru on his way to Kitale where his 16-year-old son underwent circumcision .
"It is important that I arrive in Kitale today because I only have a few days off before returning to work but I can't get a vehicle to take them there," Juma says.
Juma was among hundreds of passengers who were stranded in Nakuru due to either shortage of public service vehicles or hiked fare.
He left Thika town on Wednesday evening but on arriving in Nakuru, he could not get a vehicle to Kitale.
"I arrived in Nakuru at 9pm. The conductors of the bus I was planning to travel in persuaded me to get a ticket that the bus will arrive in town hours earlier. But more than 24 hours later, I am still here waiting," he said.
Juma is worried that he may miss a one-time celebration for his son.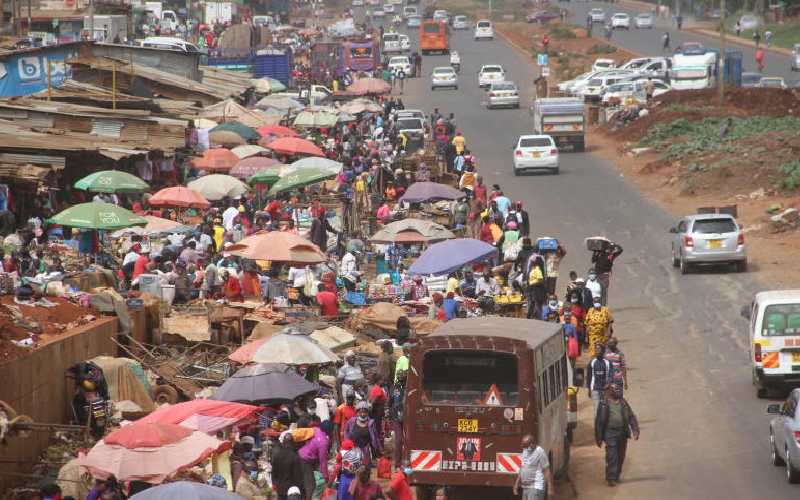 The bus park and the matatu termini in Nakuru was a beehive of activities as people waited for long hours for vehicles to Western Kenya and other parts of the country.
Some paid for their fare and were given car numbers, others like Juma were given waiting numbers while some were sent away.
Juma lamented the hiking of fare at Thika from Sh500 to Sh1,000.
Nakuru is a link town between Western Kenya and the capital city Nairobi.
The majority of those traveling connect vehicles in the town but in the past four days, it has been a nightmare for many.
Lucy Njeri, a mother of three had travelled from Eldoret to Nakuru to visit but she hasn't been able to get means back to her home in Eldoret.
She had been stranded in Nakuru yesterday as from 8.30am. By 1pm, she was unsure if she would get the means.
Speaking to The Standard, Njeri said she has faced many challenges at the new terminus adjacent to Kenya Railways Corporation.
"The new terminus is dusty, the toilets are not enough and there are no structures to shade from the scorching sun," said Njeri.
She added that the sanitary facilities are limited especially now that travelers are many.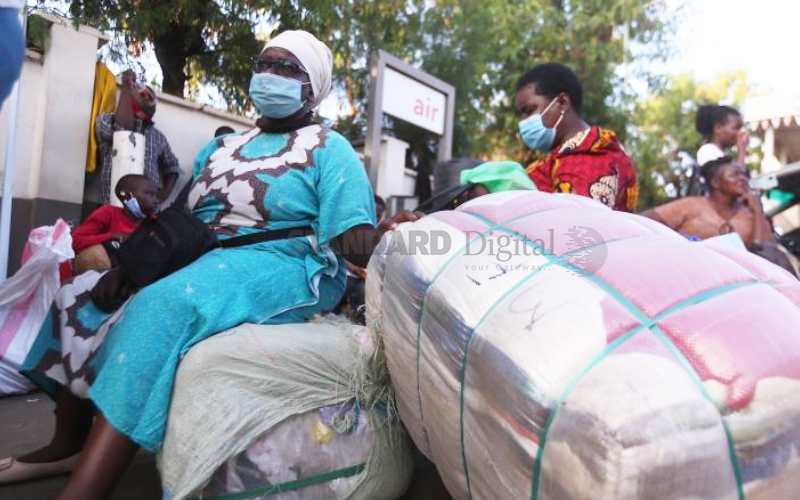 "What will happen if it starts raining and we are still stranded here?" she said.
She added that she was worried that curfew may catch up on her, hindering her travels.
"My husband and my children have called me so many times asking what was happening. I am almost losing hope."
Jane Wambui was traveling with her mother, grandmother and five children from Olkalou to Kericho.
They however found it difficult to get tickets for the whole lot.
"We have to go together and we are unsure if we will reach our destination before the Christmas get together today," she said.
Patrick Kabira, a manager at Kangaroo shuttle, said they will close their service at 5pm to ensure the matatu reaches Kitale before 10pm.
He empathised with the passengers who will be forced to sleep in Nakuru due to lack of matatus.