Are these Nakuru's most dangerous places to be?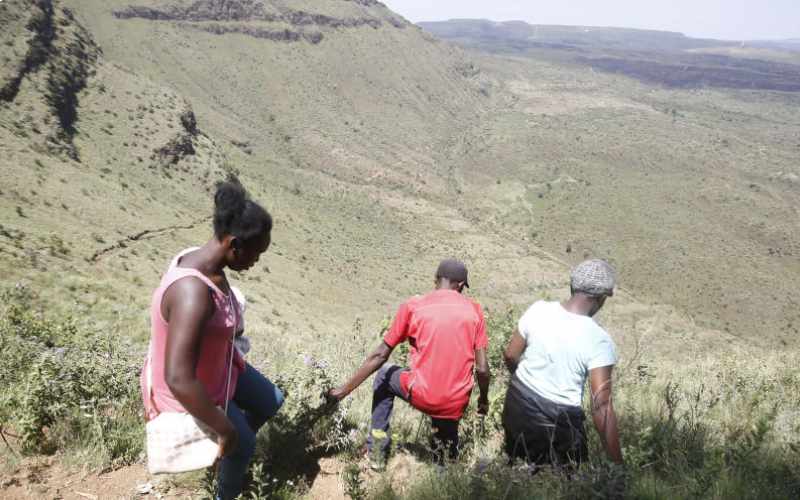 Over the years, some parts of Nakuru County have been hitting headlines for the wrong reasons.
They are regarded as naturally dangerous, dumping grounds for bodies if not actual scenes of murder.
Hell's Gate National Park in Naivasha has over the years been among the leading tourist destinations in the county for its popular Ol-Jorowa gorges.
The scenic gorges, however, turn into death traps whenever it rains in the nearby Mt Longonot as flash floods run down the mountain, filling up the gorges within minutes.
In September last year, six tourists were killed after they were washed away by the flash floods alongside their tour guide as they explored the gorge at the park where 2003 film "Tomb Raider: The Cradle of Life" was shot.
Eight years ago, seven members of a church group, the Presbyterian Church of East Africa (PCEA) died when they were washed away by floods at the same gorge.
The gorges were set to be reopened in September this year but the Ministry of Tourism Principal Secretary Fred Segor said they will remain closed longer until safety measures are put in place.
"We had hoped that the gorge would be opened sooner but Covid-19 pandemic affected the plans. We are now back on track, training the tour guides on weather patterns and experts are looking into the weak points," said Segor.
River Ndarugu, which originates from Njoro and drains its waters into Lake Nakuru, is also an area of interest.
This month, at least two bodies of adults have been retrieved from the shallow river leaving residents in fear.
On December 7, Joseph Ndiwa, a local farmer, sounded an alarm after he found the body of a young woman floating in the river at a point he intended to connect his irrigation equipment.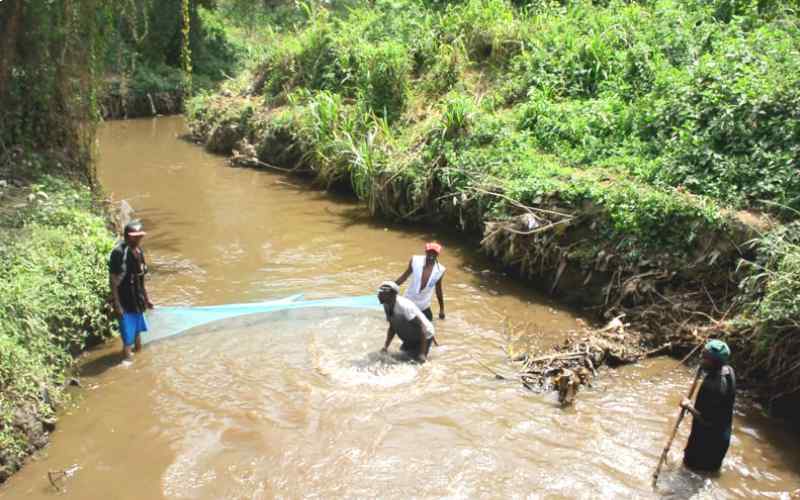 "I first saw a lady's shoes then two empty bottles of liquor. As I moved further to the river, I spotted a young woman whom the residents didn't immediately identify. The police retrieved the body," said Ndiwa.
The following day, an adult male was found dead in the same river barely half 400 meters from Njoro town at a bridge along the Njoro-Mau Narok road.
Just like the previous day's incident, police retrieved the body and had it preserved at Egerton University mortuary.
Families of the two deceased persons later positively identified the bodies as those of their kin.
"The young woman was identified as 22-year-old Eunice Njeri, a student at Egerton University. The young man was identified as 35-year-old Paul Ndirangu. Both have been buried," said Njoro Sub County Police Commander Jonathan Kisaka.
For Ms Njeri, police ruled out foul play after it was established that she had on several occasions attempted suicide and was battling with mental problems.
"It appears that she may have committed suicide. We found depression pills at her house and from those who knew her we found out she had a troubled past with attempted suicide incidents," said Kisaka.
Ndirangu's story, however, points at the possibility of a murder which the police are now investigating.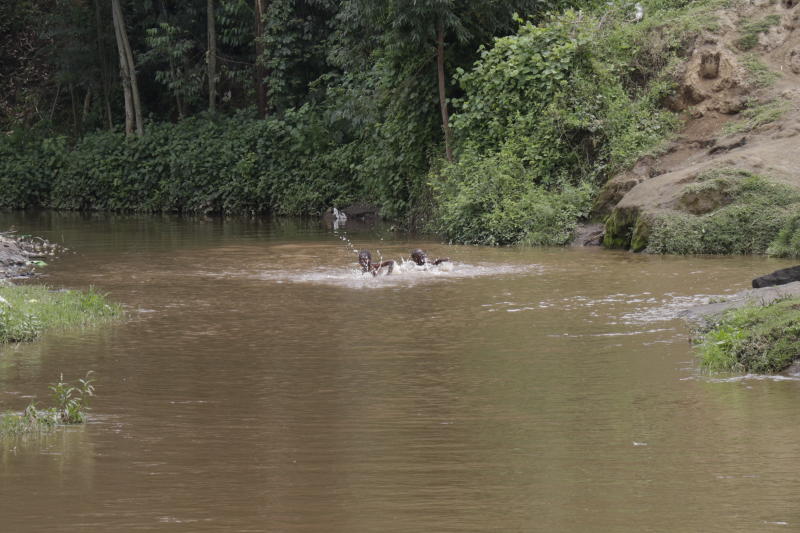 "The post mortem shows he was hit with a blunt object on the head and strangled before he was dumped into the river. We are giving high priority to the case and connecting all leads to get the killers," said Kisaka.
In February this year, a decaying human hand of an adult was found by residents scrambling for fish after a private fish pond upstream broke its banks emptying its waters into the river.
"Whether suicide or murder, we are determined to put these incidents under control. At the moment, the water levels in most sections of the river are very low to drown an adult. Chances are high the river might only be a dumping ground," speculated Kisaka.
On December 12, danger was lurking in the waters of Mukinyai quarries in Molo where three children from the same family drowned under unclear circumstances.
Efforts to save Grace Wairimu 15, Victor Kaniaru 11 and Michael Kiritu 8 who were grade 6, 3 and 1 pupils respectively at Mukinyai Primary School which owns the quarry were futile.
"We had sent the children to draw water from the river. On their way back, it appears they stopped by the quarry which is a few feet from the road. They were spotted drowning and by the time help came they were all dead. Am now left with a five-year-old daughter only," said Peter Karuru.
This was the second drowning incident this year which irked the residents who pointed fingers at the quarry operators demanding its immediate closure.
"At the beginning of the year, a minor accidentally fell into the quarry and died. The quarry has some deep sections filled up with rain water. Activities have been suspended as we plan to hold a baraza on the safety of the spot," said Zack Monari, area chief.
In Bahati Sub County, families with missing kin often retreat to Dundori and Menengai Crater which are notorious dumping grounds for murdered persons.
Although Nakuru residents are fond of visiting the areas for a serene environment away from the noisy town, security apparatus highly discourage lone visitors for their own safety.
Menengai Crater, another notorious spot has been a dumping ground for murdered persons, the unfriendly terrain giving criminals assurance that their victims will not be easily located.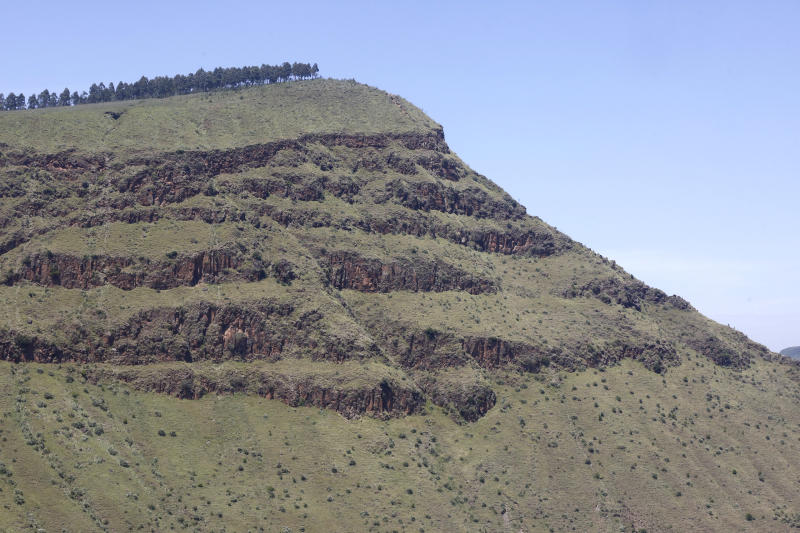 On May 5 this year, 80-year-old Githinji Mwathe was found dead at the base of Menengai Crater. How the senior citizen ended up at the scene pointed out to a possible murder.
In November 2019, 25-year-old Faith Wangui, a mother of two, was found at the Crater. Her left hand and breast had been chopped off and her face disfigured with a substance suspected to be acid six days after she went missing.
Her estranged husband who went under immediately after the incident was suspected to be behind the incident.
In May 2019, a man whom the police estimated to be 60 years old fell from the top of the crater to the base as he was cutting grass for his livestock.
The then Bahati Sub County police boss Jacinta Mwarania said the elderly man succumbed to his injuries before they managed to rescue him in an exercise that went on for over two days due to unfriendly terrain.
A month earlier two male adults who had gone for Easter prayers at a shrine run by the PCEA church near Menengai Forest were reported missing after they took a walk through the Crater.
Search and rescue operations that lasted for more than a week were called off and the whereabouts of the two who had traveled from Kitale remains unknown to date.
On June 17, 2018, bodies of four unidentified male adults were found by police who were tracking down stolen animals in Dundori Forest.
Earlier in February, the bodies of Teresia Wanjiru, 30 and her one-year-old daughter Pendo Wema were found burnt and dumped in the forest, a week after they were reported missing from their home in Gilgil.
In 2015, the body of an Administration Police officer attached to Solai Assistant County Commissioner's office was found murdered as herders grazed their animals in the evergreen forest.
"We have enhanced patrols along the Dundori road and within the forest which has been a hideout for criminals. It has been a notorious holding ground for animals stolen in Bahati. We are working closely with forest rangers at the Crater," said Bahati Police boss Bernard Wamugunda.