Police arrest Baringo health chief officer over death threat claims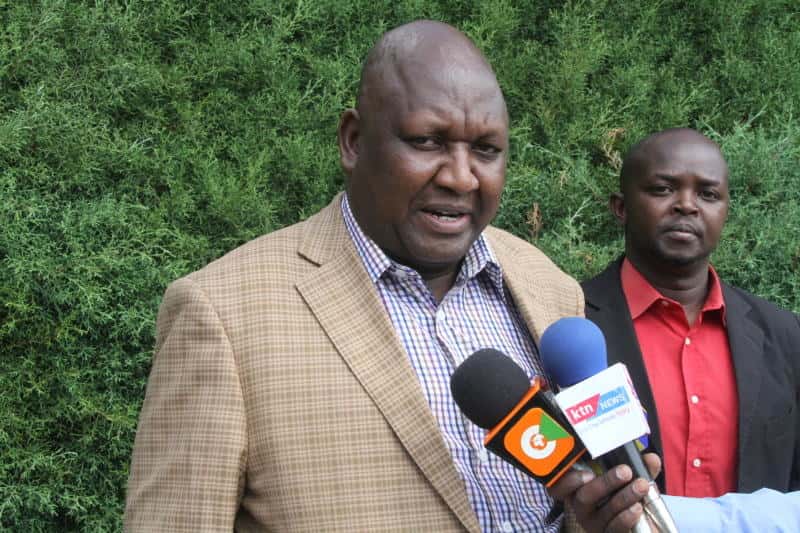 Police in Baringo have this evening arrested the County Chief Officer of Health Services Gideon Toromo.
They are holding Dr Toromo at Kabarnet Police Station over allegations of issuing death threats to colleagues at the county headquarters in Kabarnet town.

Confirming the arrest Kabarnet OCPD Francis Gachoki said the Local directorate of criminal investigations was handling the case and that a number of people have reported threats on their lives by the doctor.

Toromo will be arraigned in court on Thursday to answer to charges of creating disturbance in a manner likely to cause a breach of the peace and threatening to kill someone.

"He was arrested, interrogated and being held in our cells awaiting court arraigned tomorrow, "said Gachoki.

Details of the charges were scanty but last month, Toromo stormed the county human resource offices and caused a stir when he drew his sword.

He allegedly drew a sword after one of the workers insulted him.

He later explained that his mission was to look for a member of staff who owed him Sh100, 000 and had refused to pay for two years.

"One of the officers called me stupid and I had to draw my sword," he said.

Toromo boasts that he has killed before and warns people to be careful.

He has since declared his interest in the Senatorial seat come 2022.

The Chief Officer who was nominated for the position of Health Services chief officer in 2014 was charged in a Nakuru court with murder.

He allegedly shot and killed Daniel Waweru Karanja, a teacher at Nakuru Day Secondary School, on March 31, 2010 using poisoned arrows.

His case was however terminated by the Director of Public Prosecution following an out-of-court settlement deal between Toromo and the family of the deceased.

A psychiatric report indicated that he committed the offence while mentally unsound.

The report indicated that Toromo suffers from poorly controlled chronic psychiatric disorder (paranoid schizophrenia), a disorder characterised mainly by delusion of persecution and such patients are typically tense, suspicious, hostile or aggressive.