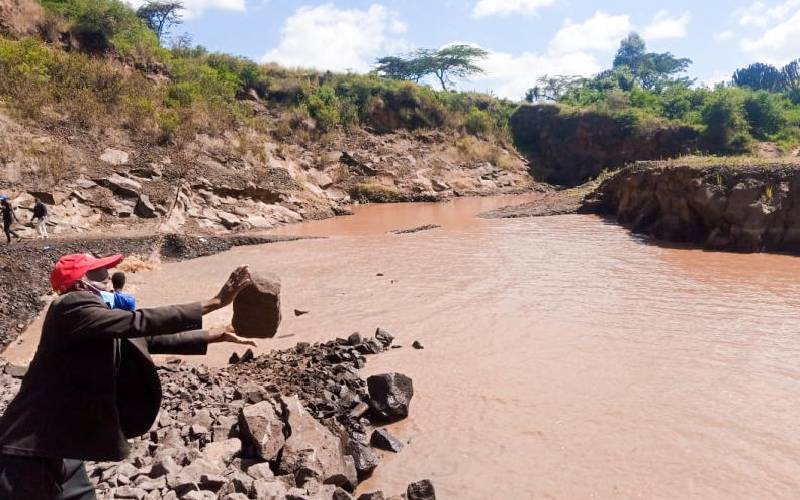 When Peter Karuru and Hannah Wanjiru's three children left home to fetch water in a nearby river on Saturday, there was no doubt they would return on time, and safely.
However, the children aged between eight and 15 never returned home. And after waiting for hours, the couple would receive sad news: the children had drowned in a deep pool of water near an abandoned quarry, just metres from their home.
Karuru and Wanjiru are mourning the deaths of Grace Wairimu, 15, Victor Kaniaru, 11, and Michael Kiritu, eight. They were pupils at Mukinyai Primary School in Mukinyai. The couple's other child, a five-year-old girl, did not go to the river with her siblings.
The children may have detoured on their way to the river before they drowned, according to Mukinyai chief Zack Monari. The pool was filled with water overflowing from a nearby quarry following heavy rains.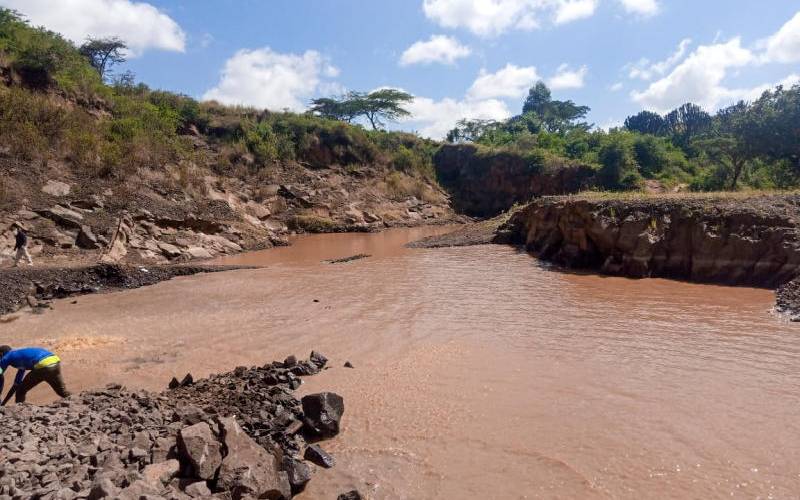 They suspected the three might have been playing near the quarry before they drowned.
"It is unfortunate that no adult saw them before they got into the water. We suspect as they were playing, one of them fell into the quarry and the other two may have followed in an attempt to rescue their sibling, before they all drowned," said Monari.
"Their deaths is a big blow to the family and the community. The quarry and water pools around it, whose depths are unknown, are dangerous. Delivering the news to the family was so heart breaking," said Monari.
Augustine Nguri, an elder, said he was passing by the quarry when he saw a man calling for help. By then, one of the children was still struggling to afloat.
"We later realised there were others. We raised the alarm, but by the time divers arrived it was too late," Mr Nguri said.
By yesterday the bodies had not been retrieved.