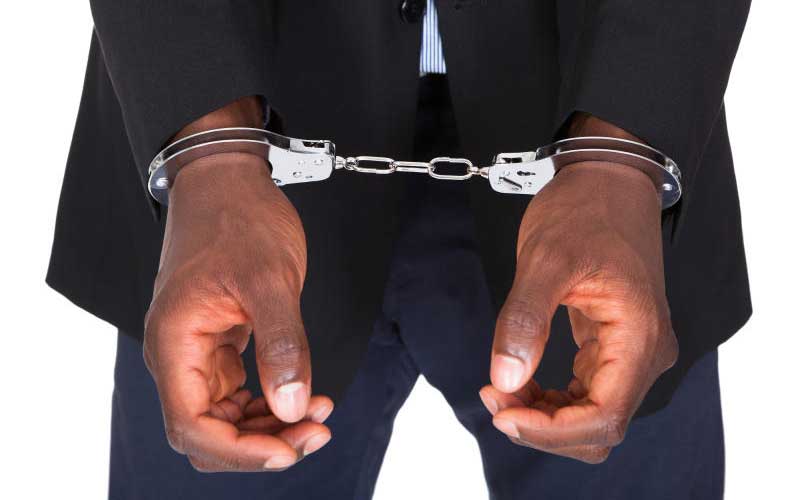 A police officer arrested for ripping up a booklet for collecting signatures in support of the Building Bridges Initiative (BBI) report appears in court today.
Mr Peter Langat was apprehended after the incident in Lelelkwet village in Bomet County.
Kipreres sub-location assistant chief Robert Katam told police that Mr Langat asked him for the book to append his signature before tearing pages off it and tossing it into a river.
He tore two pages of serial number 0685180 and 0685183, a police report said.
Read More
Mr Katam managed to retrieve the soaked book from the river before reporting the matter at Longisa Police Station.
"The motive as to why the officer committed the act is unknown," police said.
Langat was arrested at his home "while appearing very drunk," they said.
"When the officer was asked of his service number he refused to disclose but said that he was attached to Bungoma Police Station," read a police report.
Signature drive
The national signature collection drive in support of the Kenya Constitution of Kenya (Amendment) Bill, 2020 started last week and is set to end today.
While the BBI secretariat targets four million signatures, it only needs the support of at least one million registered voters.
The secretariat, which has denied using local administrators in the process, will verify the signatures before submitting the booklets to the Independent Electoral and Boundaries Commission for verification and processing.
Some signatures were appended through an online portal. On Wednesday, BBI Secretariat co-chair Junet Mohammed said they already collected four million signatures in support of the initiative.
If the IEBC is satisfied with the signatures, it shall submit the draft Bill to each county assembly for consideration within three months.
Thereafter, if a county assembly approves the draft Bill, the speaker of the county assembly shall deliver a copy of the draft Bill jointly to the Speakers of the two Houses of Parliament, with a certificate that the county assembly has approved it.
If it is approved by a majority --24 -- of the county assemblies, it shall then be introduced in Parliament.