Siblings feud over late MP's estate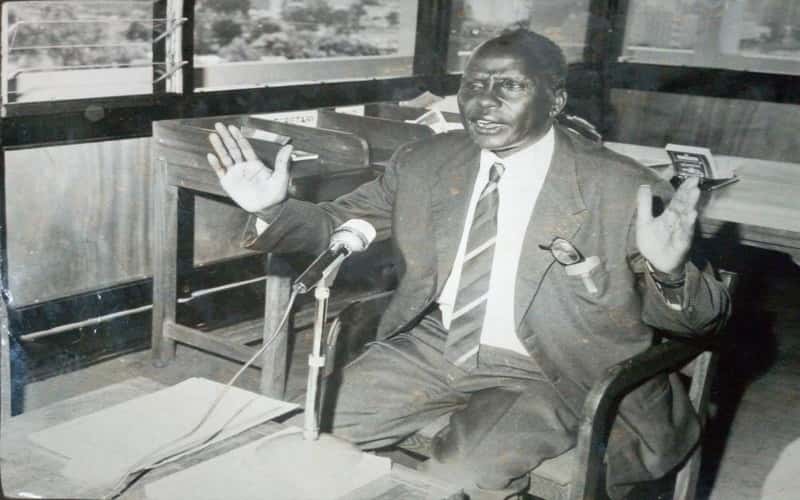 A decision by the late Kanu-era MP Willian Cherop Murgor to exclude his daughters in the distribution of land took centre stage in a succession battle at the High Court in Eldoret.
Some daughters of the former Keiyo North MP have fought back decisions by the estate administrators to leave them out of the sharing of Sh1.4 billion estate.
In a succession battle, which has been in court for eight years, Murgor's 29 children are entangled in a bitter feud over the manner the estate was shared out.
Enid Cheptanui, who resides in the United States, sued the estate administrators - Francis Murgor, Chemutai Murgor and Keiyo North MP James Murgor - accusing them of sidelining other siblings in sharing of their father's land.
Ms Cheptanui and her four siblings - Ambrose, Oscar, Sharon and Faith - argue that Dr Murgor - the eldest son - intentionally apportioned himself the lion's share of their father's property at their expense.
However, while testifying in court before Justice Helen Omondi, the MP told the court he didn't take part in the distribution of his father's estate, adding that his late father distributed land to his "legitimate" sons.
He said his siblings should have complained to their father while he was alive, claiming they knew from the 1980s and 90s about the sharing of the property.
"Our father gave each of his sons 50 acres in Kaptagat and Chesigot farms. He gifted me the 70-acre Kapkoi farm, and we all settled at our apportioned properties and at no point did any of our siblings complain about the gifts while our father was alive," he told the court.
He said his father's decision not to share his wealth among any of his daughters was never challenged until in 2012, six years after his death.
However, children of the fourth wife, Ann Kimoi, have claimed the MP gave himself a bigger portion and sidelined them in the sharing of the property.
But the MP said the four were left out of his father's will because they were born out of wedlock.
"My father indicated in his book that he would not share his property among the four since they were not his biological children," he said.