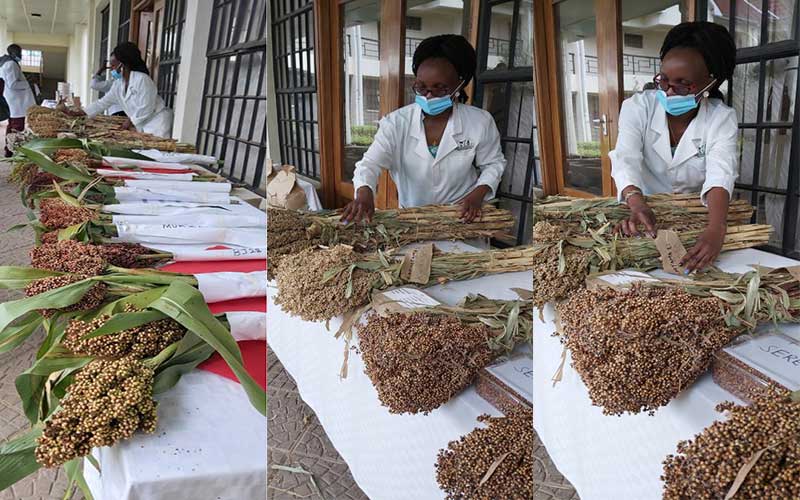 Kenya Agricultural and Livestock Research Organisation (Kalro) has developed a fungus to contain the spread of aflatoxin.
Aflasafe, which is produced from sorghum, is a fungus that is biologically used to control aflatoxin in maize.
Lusike Wasilwa, the director of crops at Kalro, said the new fungus had proven to be effective in protecting the spread of aflatoxin in farms.
Dr Wasilwa termed this a major boost to maize and sorghum farmers in the country, with production expected to increase in the coming days.
Read More
"Kalro is buying tonnes of sorghum from farmers across the country to develop aflasafe, which effectively deals with aflatoxin," she said.
Speaking in the institution farm in Naivasha, Wasilwa admitted that aflatoxin had wreaked havoc in farms and on the health of consumers.
On his part, Kalro Director General Eliud Kireger said they were using sorghum sourced from farmers to produce the fungus, which biologically controls aflatoxin in maize.
"We have placed an order for 80,000 metric tonnes for use in the production of aflasafe and we want farmers to benefit from this," he said.
Kireger said the country had the potential of increasing cereals production through improved farming, especially after Kalro developed high-yielding seed varieties.