County moves to protect land around new industrial park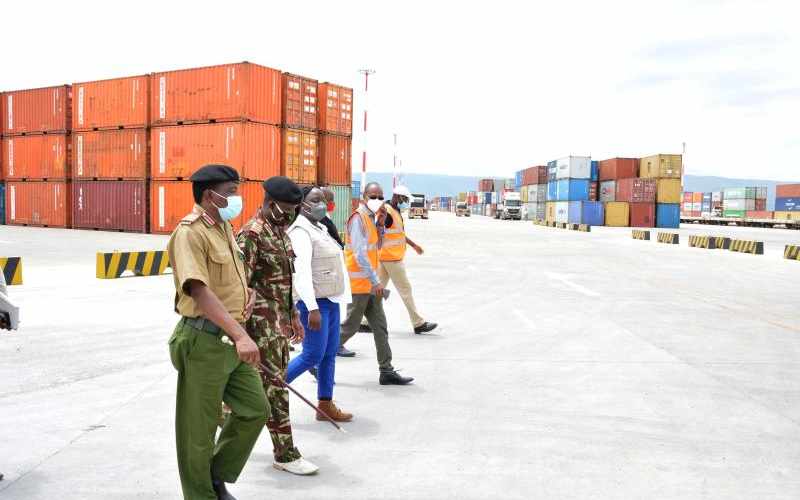 Nakuru County has gazetted a special economic zone around the Mai Mahiu Industrial Park and the recently opened Inland Container Depot.
The move is meant to stop mushrooming of informal settlements and unplanned structures around the multi-billion-shilling project.
The gazettement came days after the State gave the county 50 acres to be used to set up businesses for residents around the industrial zone.
Already, 1,000 acres have been set aside for the industrial park. The Inland Container Depot is already operational.
Nakuru Governor Lee Kinyanjui said the land gazzetted area was 10 square kilometres around the 1,000 acres where the special economic zone is located.
Mr Kinyanjui said the move was part of the county's planning programme, noting that past experience showed that slums ended up mushrooming in such areas.
"Slums do not just happen; they are a result lack of planning and hence the move to gazette all land around the industrial park," he said.
The governor said this during the Architectural Association of Kenya (AAK) Annual Convention at a Naivasha Lodge at the weekend. He said all was set to turn Nakuru town into a city.
He admitted that the process would be painful and would require sacrifices, including demolition of structures, relocation of businesses and new planning in some areas.
He said 27 centres in the county had been earmarked for fresh planning and challenged architects to assist in the process.
"Nakuru is on the path to becoming a city and we have put in place measures to ensure the city is well-planned," he said.
On Covid-19, Kinyanjui admitted that Nakuru was one of the hardest hit counties, but challenged residents to take individual responsibility to stop the spread of the disease.
East Africa Community Principal Secretary Kevit Desai said the pandemic had adversely affected the sector, forcing some architects to close down businesses.
AAK president Mugure Njendu said the pandemic had put at risk over 20 million jobs.