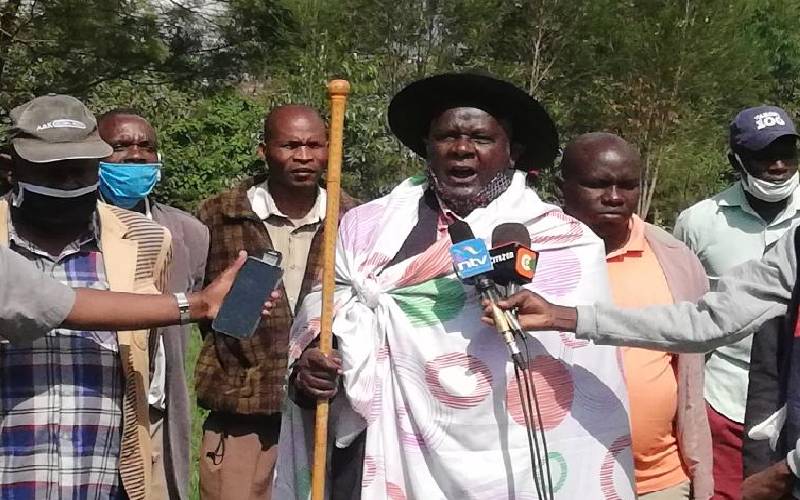 Governors from North Rift have renewed calls for justice for communities who were displaced from their ancestral land by the colonial government.
The leaders cited members of the Talai clan of Nandi who were uprooted from their homes to create space for tea expansion by the British imperialists following the killing of their leader, Orkoiyot Koitalel arap Samoei in 1905.
The clan, the leaders said, was brutally displaced and its land taken by the colonialists in parts of Nandi Hills, Aldai and Tindiret.
They want the national government to address the historical injustices meted out on the clan and also reclaim swathes of land currently under tea, or compensate the affected communities.
Read More
Speaking on Monday during the celebration to mark 115 years since the killing of the Nandi legend, Governor Stephen Sang and his counterparts Stanley Kiptis (Baringo) and Alex Tolgos (Elgeiyo Marakwet) vowed to ensure justice is done.
Won first round
"Huge parcels of land now belong to multinational companies and we have just won the first round after the National Lands Commission (NLC) gave a nod for resurveying and establishment of the existing land size," Sang said.
They called on the national government to support the Talai clan and follow up a pending petition for compensation by the British and the Kenyan governments.
"The case has taken long since the petition was launched, the national government has the responsibly to champion for the rights of the marginalised communities in the country," Kiptis said.
Tolgos said the clan was among groups that were at the forefront of fighting for Kenya's independence.