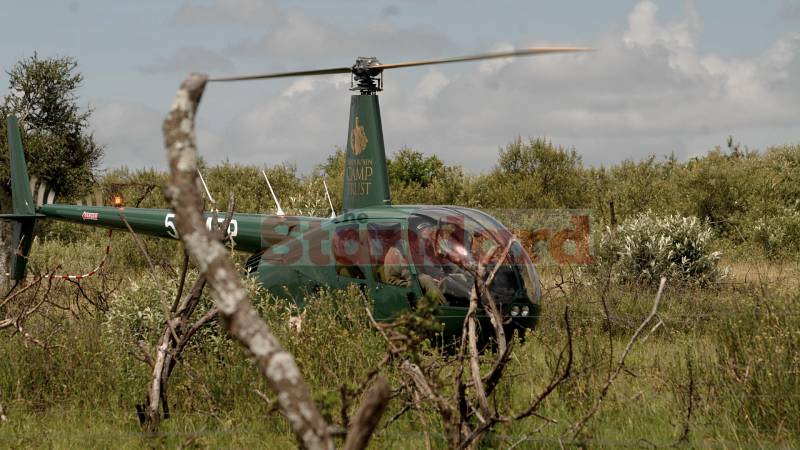 The pilot of the chopper that crash-landed while ferrying Narok Governor Samuel Tunai is an accomplished "bush" pilot whose exploits in driving elephants away from human settlements are legendary.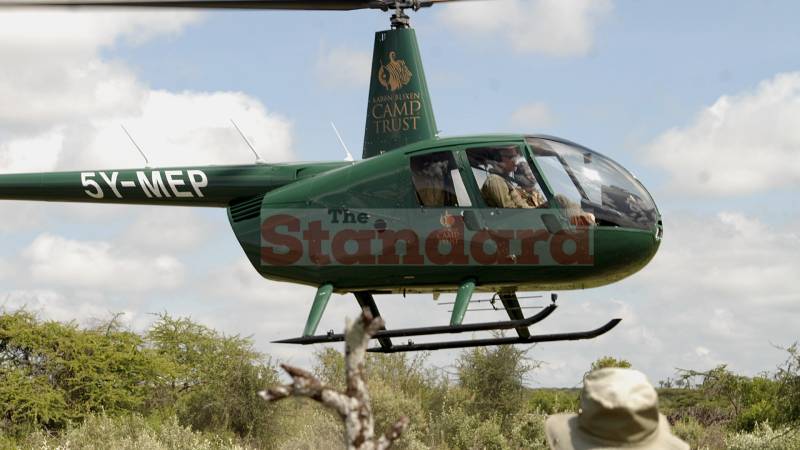 In a brief phone conversation, Marc Goss, the head of the Rapid Response Unit at Mara Elephant Project suspected bad weather and high altitude as probable causes of the crash on Saturday. However, video footage showing moments of the crash depicts a clear sky and normal wind currents blowing through the vast wheatfields.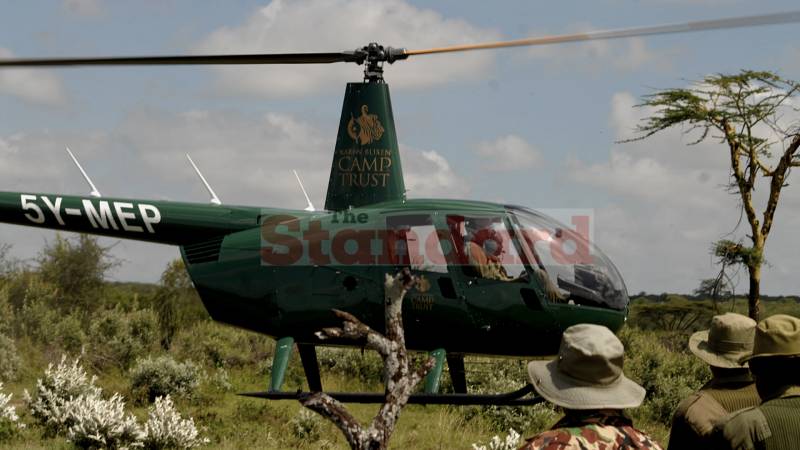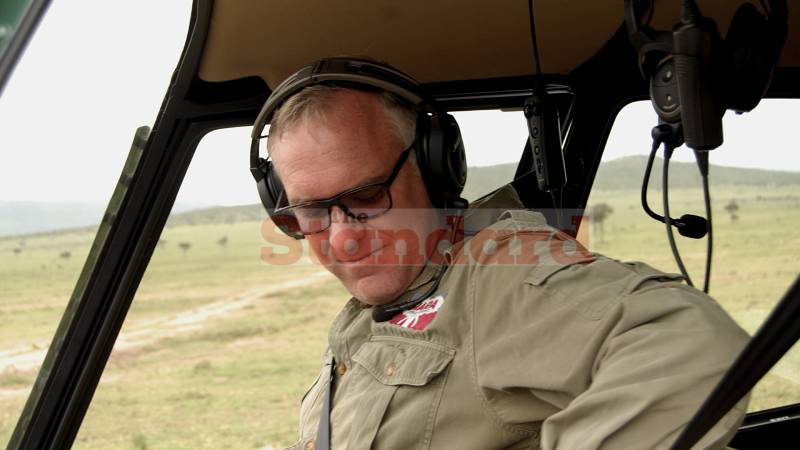 "I am ok and there is nothing to worry about. The other occupants are okay too," said Goss.
The wreckage of the chopper Registration Number 5Y-MEP lay on the wheat field near Olenkipejus village in Narok County with its tail section cut off from the main body. The chopper is a regular feature whenever elephants invade human settlements.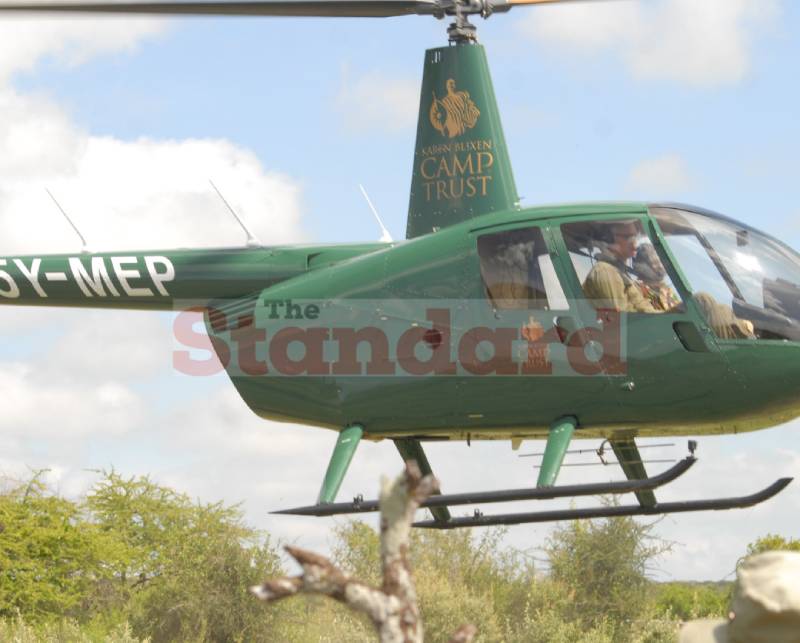 The Council Of Governors chair Wycliffe Oparanya assured the public that the governor was not injured in the incident.
"We have learnt of the disconcerting incident of the involvement of Narok Governor Samwel Tunai in a chopper crash in Melili, Narok County. We wish to inform the members of the public that Tunai survived the crash and is currently receiving medical attention at Narok Referral Hospital," he said.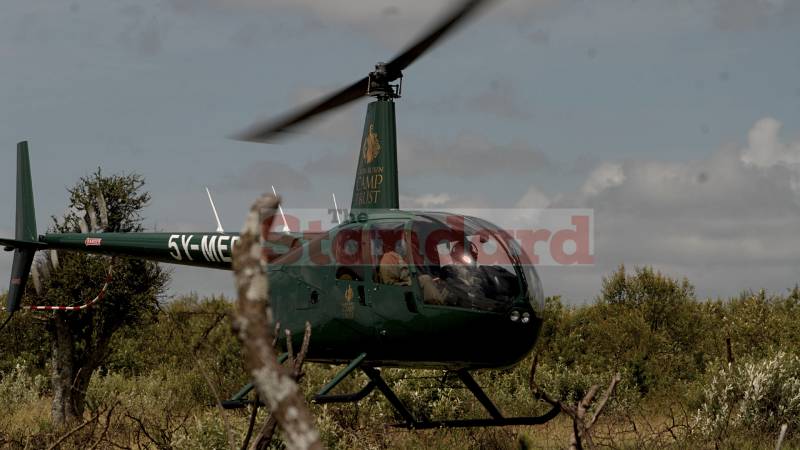 He added: "We request the people of Narok County to remain calm as the doctors attend to the Governor. The Council of Governors wishes Governor Tunai and the other affected passengers a speedy recovery."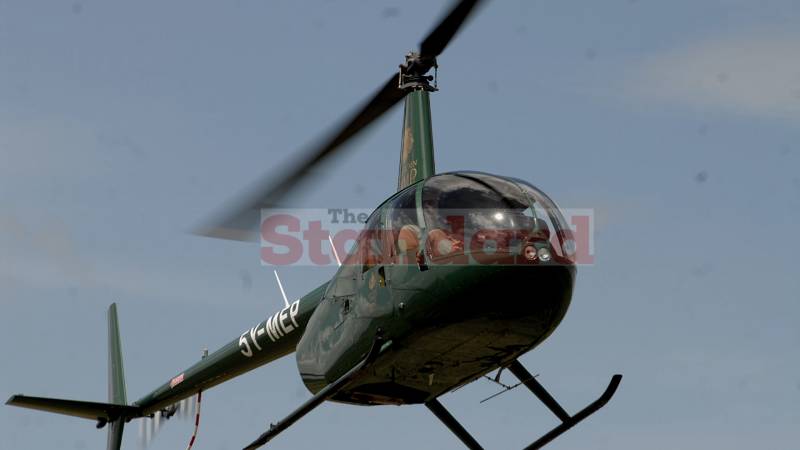 [Photos by Peter Muiruri, Standard]