Governor Tunai involved in chopper crash- Photos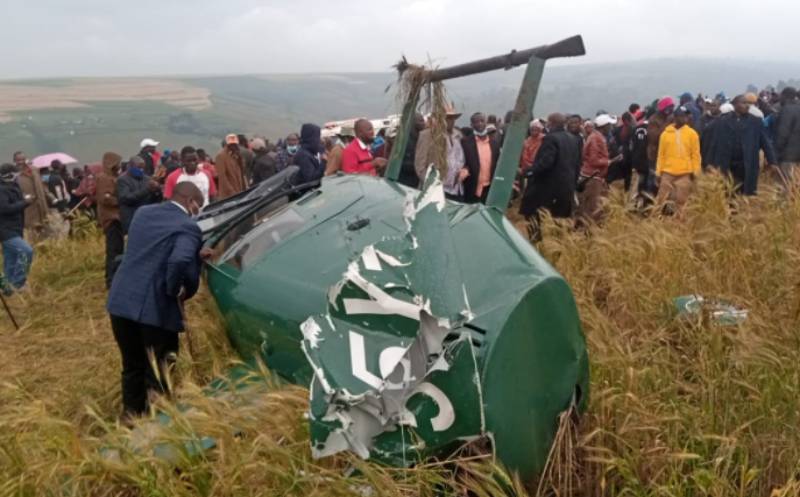 Narok Governor Samuel Tunai escaped death narrowly after the chopper he was flying in crash-landed shortly after take-off.
The Governor who was attending the burial of County Finance CEC Julius Sasai's father at Melili in Narok North was with three other people aboard the helicopter when the incident happened.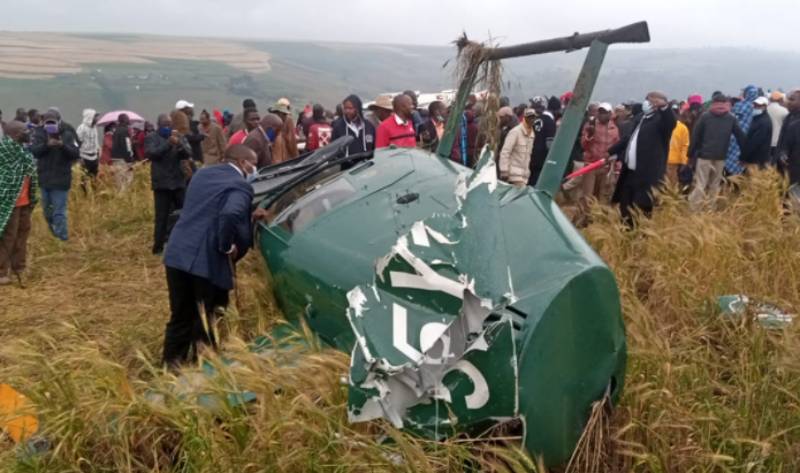 According to eyewitnesses, the chopper produced a strange sound before it crash-landed.
"The chopper roared well but a minute after it took off, we saw it wobble before it dropped on one side," a resident said.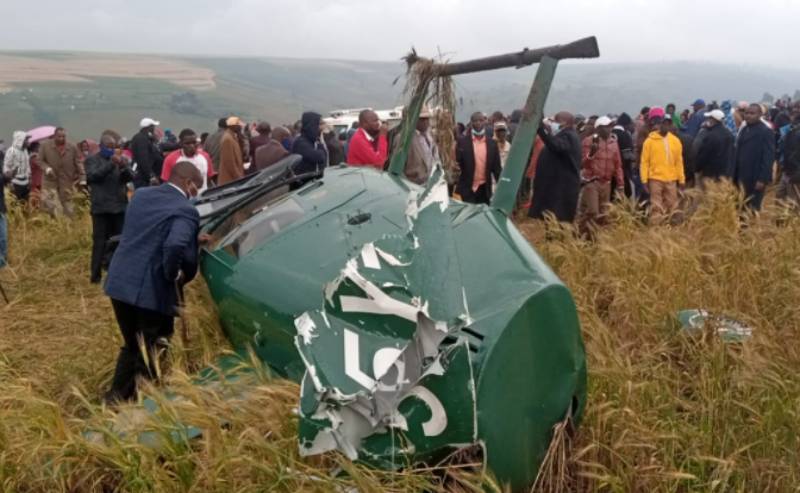 A source close to the governor revealed that all the occupants were unhurt.
"Apart from a little shock, the governor, the pilot and two others are just fine. They've just been taken to hospital by an ambulance for examination," said the source.
The details on the ownership of the chopper were still scanty but it had inscriptions of " Mara Trust".
The cause of the crash is yet to be established.
When contacted, Governor Tunai confirmed that he was fine and being driven to Nairobi.
"I am okay. Narok people should be calm," said Tunai on phone.
Efforts to get details of the incident from the police proved futile as calls went unaswered.