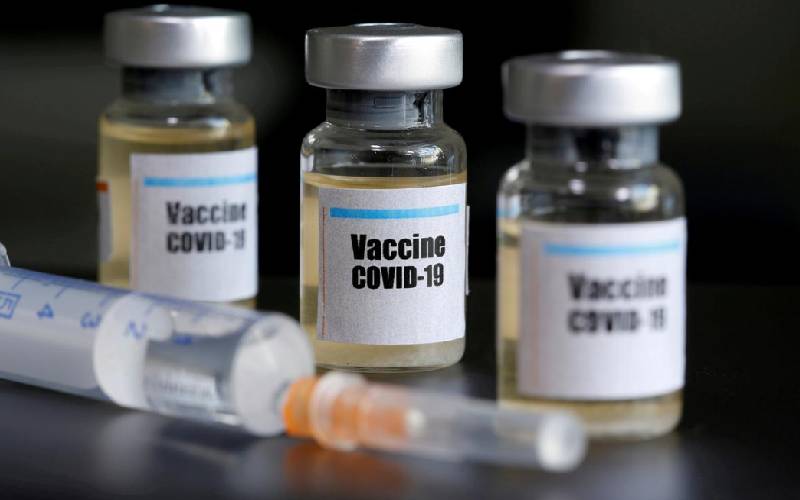 Health officials in Nakuru County have expressed concerns over the high number of critically ill Covid-19 patients at the community level.
Chief officer for public health Samuel King'ori said most of the patients have underlying health conditions like diabetes and hypertension.
"But they seek medication only when in a critical state, making it difficult to manage the disease, resulting in deaths," Mr King'ori said.
A surveillance team has commenced targeted testing to determine disease burden for action.
"The surveillance team is visiting villages and areas with a surge in cases to know the infection rate following increased incidents of patients reporting to hospital in a critical state," said King'ori.
Read More
Targeted testing was rolled after Covid-19 cases increased in the last two weeks, according to the official.
Critical state
Health records indicate that at least 57 people tested Covid-19 positive in Nakuru on September 27, from 344 samples, giving a positivity rate of 16.5 per cent.
There are at least 10 admissions, among them eight at the Rift Valley Provincial General Hospital and two at Nakuru Nursing Home.
One of the patients at the private facility is in the Intensive Care Unit (ICU) undergoing specialised care.
"Six of the patients undergoing treatment are in a critical state. They came for treatment when the disease was at an advanced stage," said King'ori.
In another case, a middle-aged patient was taken to Mercy Mission Hospital, Nakuru, and was pronounced dead on arrival.
Tests done indicated the patient was Covid-19 positive.
At least 47 patients are being managed under the home-based care programme.
Employees recalled
The total number of confirmed cases is 1,043, with 26 deaths.
At least 367 cases have been on home-based care, 320 of whom have recovered.
Meanwhile, the county has said two Covid-19 centres that had been closed have been re-opened to handle the surge.
The county had reopened Langalanga and Bondeni Maternity to allow for the admission of patients.
King'ori said employees at the two centres had been sent on leave following a burnout.
"We had sent healthcare employees on leave, but in case of increased cases, they will be recalled to manage patients," he said.
He acknowledged laxity among the public, who are no longer keen on wearing of face masks, keeping social distancing and washing hands with soap and water.